Car parts
Assy VE pump parts

Quantity : 10000 Price : 1$
Assy VE pump parts 104741-5520 4JB1
Assy VE pump parts 104741-6220 4JB1
Assy VE pump parts 104741-6250 4JB1
Assy VE pump parts 104741-6260 4JB1 U
Assy VE pump parts 104741-6300 4JB1 U
Assy VE pump parts 104741-6410 4JB1 U
Assy VE pump parts 104741-6421 4JB1 U
Assy VE pump parts 104741-6430 4JB1 U
Assy VE pump parts 104741-6450 4JB1 IU
Chinahanji Power Co.,Ltd We are the OEM of diesel fuel injection pump and part since 1982.
Our products include nozzle, elements & plunger, delivery valve, VE-pump head & rotor, cam disk, control shaft, feed pump, magnet valve, unit pump ,diesel fuel unit injector and so on parts.
Our products can be used as replacement of BOSCH, ZEXEL, DENSO, DELPHI, STANADYNE, YANMAR, Delphi-Lucas-CAV, AMBAC INTERNATIONAL. We also provide aftermarket service for Cummins, Caterpillar and IVECO.
Kindly contact Ms. Guo from our export department for more parts details. Thank you !
Web:
http://www.chinahanji.com
http://www.dieselchinahanji.com
Email: support4@vepump.com
Tel: +86-594-3603380 Fax: +86-594-3603560 Contact name: Ms Guo
Location :
No.188,Hangang xilu High-tech Ind-Developing zone, Hanjiang Dis. Putian Fujian CHINA, 351117 Fujian
,
Contact :
Ms Guo
,
0086 594 3603380
Good deal: buying from seller
Visit our guide for a secure transaction! Under no circumstances Destockplus.co.uk can be held responsible for the content of the ads published. Only the sellers and buyers responsability is involved in case of dispute.
We invite you to read our terms of use. You can also visit our
FAQ
section and see our information section on the risks associated with counterfeiting.
This page is about wholesalers and suppliers of
Assy VE pump parts



Search in a category :

Car parts
Search in a category :
parts, assy, pump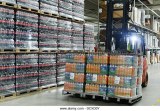 Thursday, August 08, 2019
We are a leading international trading company dealing in FMCG. We are directly linked with the principal companies of branded products which enable us to offer you authentic products at very reasonable price, Started with humble beginning a decade ago, the company today is well known...
2211 - Budapest
+36 3 05 42 15 57
+48 7 91 38 41 31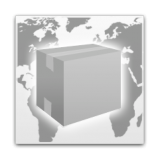 Tuesday, December 05, 2017
Quantity : 123 - Price : 34,00 €
Siemens Teleperm M 6DS1715-8BA Siemens Teleperm M 6DS1715-8BA Siemens Teleperm M 6DS1715-8BA AMIKON LIMITED Amber.Sale manager Skype: sales6@amikon.cn Tel: +86-0592-5322116 Fax: +86-0592-5165561 Mobile Phone(Whatsapp) : +86-18020776782 PLS Sending Me Email , I Will Reply You ASAP...
999077 - Hong Kong
86 592 5322116
+18 0 20 77 67 82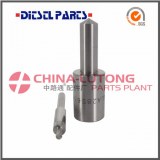 Saturday, September 22, 2018
Quantity : 10000 - Price : 14,00 €
cat injector nozzles DLLA28S656/0 433 271 322 High Quality Nozzle Type: Diesel injector nozzle Stamping number: DLLA28S656 OE No. : 0 433 271 322 Vehicle Model: DEUTZ Engine Type: 413/413T MOQ: 12 pcs Warranty: 6 months Common rail engines require a very short to no heating-up time...
351111 - Putian
+13 6 66 93 52 70