Pro / B2B
Refusol AE 3TL 23KW inverter

Quantity : 350 Price : 890,00 €
NEW! Original packed and sealed!
Ask for reseller prices from 890EUR net er inverter
Advanced Energy/Refusol 3TL 23KW inverters
Whether you add accumulators in future, integrate the PV system in smart grids or the regulations change – the new software means you are well equipped for the future!
Peak efficiency of over 98 percent. The transformerless AE Refusol 3TL 23KW inverters offer operators the highest yields and could be installed/used worldwide!
The AE/Refusol 3TL 23KW inverters are new, original packed and sealed!
NEW!
AC Nominal power: 23.000W (23KW)
Original packed and sealed!
2 years guarantee beginning from invoice date!
AE Solar Energy CA
500 x AE/Refusol 3TL 23KW inverters (11.50MW) available
Production year: 12/2014 - 2015
Prices net plus 19% German VAT
Pickup prices from our warehouse D-40721 Hilden/Germany (EXW Hilden)
Payment terms: 100% payment before pick up/delivery
Physical inspection in our warehouse in D-40721 Hilden is always possible.
Prices: 890 EUR net / pcs. Please ask for reseller prices for orders from 2 inverters!!
The inverters are in the inflow in our Warehouse. Please calculate with a delivery time of approx. 2 to 4 weeks!
* * Insolvency / liquidation goods are free of guarantees or warranties. Quantities may vary. no withdrawals. It is always: BOUGHT AS it seen – No reclamation acceptable!
Location :
Auf dem Sand 14, 40721 Hilden
,
Contact :
Maik Cvelfar
,
0049 2103 78932 22
Good deal: buying from seller
Visit our guide for a secure transaction! Under no circumstances Destockplus.co.uk can be held responsible for the content of the ads published. Only the sellers and buyers responsability is involved in case of dispute.
We invite you to read our terms of use. You can also visit our
FAQ
section and see our information section on the risks associated with counterfeiting.
This page is about wholesalers and suppliers of
Refusol AE 3TL 23KW inverter



Search in a category :

Pro / B2B
Search in a category :
23kw, refusol, inverter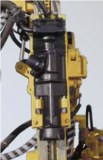 Saturday, August 30, 2014
Drifter: Manufacturer & Exporter of Drifter & Drifter - MDS120F. Our product range also comprises of Sinker Drills, Jackleg Drill and MDS120F Rock Drill. Drifter - MDS120F: Our clients can avail from us a vast range of Drifter (MDS120F), which is a pneumatic rock drill...
711113 - Howrah
+91 033 26537610
9830300946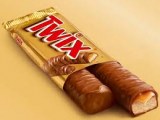 Wednesday, October 21, 2015
We supply quality chocolate bars at best prices and our delivery is very timely 1.High quality 2.Reasonable price 3.Delivery on time 4.Quality Assurance Ingredients: Sugar, Peanuts, Glucose syrup, Vegetable fat, Defattened milk powder, Cocoa fat, Cocoa pulp, Lactose, Whey powder...
34210 - Istanbul
075895642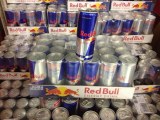 Sunday, April 19, 2015
WE SUPPLY ALL KINDS OF HIGH ORIGINAL MULTI LANGUAGES ENERGY DRINKS AND WE CAN DO FAST DELIVERY AND INTERNATIONALLY.BEST PRICES. AUSTRIA ORIGINAL HIGH QUALITY ENERGY DRINK 250ML High Quality Energy Drinks -Blue , Silver , Red- Original Bull Energy Drink Red / Blue / Silver / Extra Packing...
DK-5500 - Middleford
4536990811