Peterhof PH-25351-32; Wok with lid, Aluminum​ 32 cm 32cm
Category : House linen
Price : 14,00 €
Peterhof PH-25351-32; Wok with lid, Aluminum​ 32cm
Product Type: WOK Pan with glass cover
Material: Forged Aluminium
Cover Material: Glass Lid.
Knob Material: S/S, satin polished
Handle Material: S/S, satin polished
Color: Grey w. black & white dots
Inner Coating: Non-Stick, Marble Granite
Outer Coating: Marble Granite
Bottom: Induction bottom w. logo
Usage: Home Cooking
What is PFOA?
PFOA is the standard English abbreviation for perfluorooctanoic acid. It is used in the manufacturing process of any products such as anti-adhesive coatings, microwave compatible packaging, some textiles, stain-resistant carpets, pizza boxes that do not absorb grease ...
Nos prix sont indiqués en HT et soumis à TVA 20%
Size : 32cm
Location :
Rue Brogniez 48, 1070 Brussels
,
Contact :
Alon Papismedov
,
+32 4 85 44 80 85
Good deal: buying from seller
Visit our guide for a secure transaction! Under no circumstances Destockplus.co.uk can be held responsible for the content of the ads published. Only the sellers and buyers responsability is involved in case of dispute.
We invite you to read our terms of use. You can also visit our
FAQ
section and see our information section on the risks associated with counterfeiting.
This page is about wholesalers and suppliers of
Peterhof PH-25351-32; Wok with lid, Aluminum​ 32 cm 32cm



Search in a category :

House linen
Search in a category :
aluminum​, peterhof, 32cm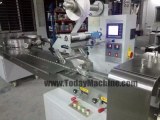 Wednesday, September 23, 2015
Horizontal packing machine for small product Model: HFFS-140 1. USAGE: Suitable for biscuit, betel nut, snowy biscuit, snowy ice-lolly, yolk pie, instant noodles, chocolate, candy, western snacks, tableware for aerial food, transparent soap, hotel articles, wet tower, gauze mask...
515000 - Shantou
0086 754 86780305
0086 18107541990
Sunday, August 12, 2018
Quantity : 0033645007 - Price : 00331.71.60.86.17
WHOLESALE AND CLEARANCE OFFICIAL BRANDS FOR PROFESSIONAL ORDER ONLINE OR IN OUR WAREHOUSE IN PARIS We now have more than 18,000 registered and 1,400 visitors per day on our online sales business customers. Destockmode specializes in store openings and clothing stores advice Storefront...
- avignon (france) and milan (italy)
+33 6 61 93 22 16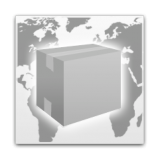 Wednesday, March 04, 2015
AnunciosTrituradora en El Salvador Máquina Trituradora de concreto y asfalto Trituradora de hormigón : Tipo del motor: Motor de CC 320 mpa en los campos de Inicio trituradora de impacto caliente Misturador de Concreto Capacidades 500 litros 750 litros 1000 litros Uma ou até 3 portas...
210012 - pudong
+13 8 17 01 14 93