Car parts
Diesel engine nozzles DN20PD32/093400-5320 for Toyota

Quantity : 10000 Price : 14,00 €
diesel engine nozzles DN20PD32/093400-5320 for Toyota
Fuel: Diesel
Component: Fuel Injection Device
Stroke: 4 Stroke
Weight: 0.04kg
Trademark: lutong
Origin: China
Car Make: Toyota
Body Material: Steel
Certification: ISO9001
Cylinder: Single Cylinder
OEM: 23620-69045/69035
Specification: SGS
HS Code: 84099199
Design of the diesel fuel injector nozzle is critical to the performance and emissions of modern diesel engines. Some of the important injector nozzle design parameters include details of the injector seat, the injector sac and nozzle hole size and shape. These features not only affect the combustion characteristics of the diesel engine, they can also affect the stability of the emissions and performance over the lifetime of the engine and the mechanical durability of the injector.
All nozzles must produce a fuel spray that meets the requirements of the performance and emissions goals of the market for which the engine is produced regardless of details of the fuel system design (i.e., regardless if the fuel system is of the common rail, unit injector, unit pump or pump-line-nozzle type). Additionally, specific requirements for injection nozzles can also depend on the fuel system type :
• Common rail-nozzle operates under more demanding tribological conditions and must be better designed to prevent leakage.
• Unit injector/unit pump-pressure pulsing conditions create more demanding fatigue strength requirements.
• Pump-line-nozzle-hydraulic dead volume must be minimized.
China Lutong Parts Plant is a professional OEM & Aftermarket parts supplier, which specialized in Head Rotors, diesel nozzle, plunger, delivery valve, Bosch head rotor, diesel injector, pencil nozzle for all kinds of vehicles and diesel engines. We have strong technique power, advanced equipment, craft, first class processing test equipment, perfect quality assurance system and excellent after services.We are always at your disposal to provide you with high quality products, perfect service and fast delivery at competitive price.
We Have advantages :
1) 28 years produce experience with capacious warehousing
2) a competelty warranty systerm
3) competive price and good quality
4) standard packing or as required
5) Factory price
If you have any interested in our products or have any inquiry, Please don't hesitate to contact us. We will give you the best price, best quality and best service.
Location :
Xinhan Industrial Zone, Hanjiang District, Putian, Fujian, 351111 China, 351111 Putian
,
Contact :
Chen Hua
,
+13 6 66 93 52 70
Good deal: buying from seller
Visit our guide for a secure transaction! Under no circumstances Destockplus.co.uk can be held responsible for the content of the ads published. Only the sellers and buyers responsability is involved in case of dispute.
We invite you to read our terms of use. You can also visit our
FAQ
section and see our information section on the risks associated with counterfeiting.

Sunday, August 11, 2019
Quantity : 0033645007 - Price : 00331.71.60.86.17
WHOLESALE AND CLEARANCE OFFICIAL BRANDS FOR PROFESSIONAL ORDER ONLINE OR IN OUR WAREHOUSE IN PARIS We now have more than 18,000 registered and 1,400 visitors per day on our online sales business customers. Destockmode specializes in store openings and clothing stores advice Storefront...
- avignon (france) and milan (italy)
+33 6 61 93 22 16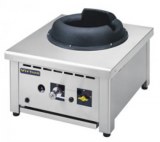 Tuesday, November 02, 2010
Quantity : 1 - Price : 1735,98£
Product code: NGTL665SO Weight: 57kg Dimensions: 600mm x 650mm x 450mm power wok kW: 1x 28 NGETL 5-50. Frame and casing in stainless-steel (ASI-304), stable non slip rubber legs, cast iron grill plate, over the whole surface (protects consequently the stainless-steel case), extremelystable cast...
8087 - bertrange
+35 2 27 62 15 87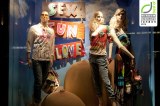 Tuesday, June 16, 2015
Quantity : 100000 - Price : 2 EUR
StockOutletBrand is a wholesale company of branded clothes and shoes distribution.We specialize in trading with surplus goods from famous brands(for women,men and kids) , traders , retailers ,surplus goods ,closeouts stocks , wrong or late deliveries , sample collections ,shop returns...
515200 - Aiud
+40 7 49 45 45 99