Construction goods
CT-38

Quantity : 24000
Model No.: CT-38
Copper Tube Terminal Crimping Tools
Range of application: Big Y.O Terminal
Capacity(mm2):8.0-38.0
AWG: 8-2
Length(mm): 570
Weight(kg): 2.2
Location :
M&E Industrial Zone of Yuhuan, 317600 taizhou
,
Contact :
qiu john
,
86 512 88822204
Good deal: buying from seller
Visit our guide for a secure transaction! Under no circumstances Destockplus.co.uk can be held responsible for the content of the ads published. Only the sellers and buyers responsability is involved in case of dispute.
We invite you to read our terms of use. You can also visit our
FAQ
section and see our information section on the risks associated with counterfeiting.
This page is about wholesalers and suppliers of
CT-38



Search in a category :

Construction goods
Search in a category :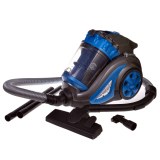 Sunday, August 09, 2020
Price : 39,50 €
Herzberg HG-8047BLU: Multi-Cyclone Bagless Vacuum Cleaner The Herzberg HG-8047BLU is a multi-cyclone bagless vacuum cleaner that offers a revolutionary quality, attractive and modern design and convenience in your cleaning needs. The Herzberg HG-8047BLU has a power of 700W and with the maximum power of 1200W watts high-performance motor that delivers a top of the line power and efficiency...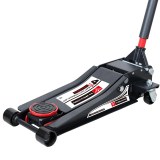 Sunday, August 09, 2020
Price : 85,00 €
Widmann MD9000T: 4 Tons Dual-Piston Trolly Hydraulic Jack Features: - Floor jack model 4 tons double pump - Heavy steel structure and steel handle to ensure stability and high strength - Double piston drive for fast-rising action - Piston ring and pump surface special treatment to ensure durability, increase the ability to resist corrosion - Built-in safety valve protects against...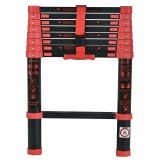 Sunday, August 09, 2020
Price : 44,50 €
Herzberg HG-BK260: Soft Closure Colored Telescopic Ladder - 2.6M The Herzberg HG-BK260 is a heavy-duty, professional-grade 2.6M telescopic ladder. This telescopic ladder has an EN 131 certificate that meets the Europian standard. Made from airplane aluminum alloy that is the remarkably lightweight and outstanding durability. The matte jet black color along with the red accent is...