Car parts
Diesel Injection Parts Manufacturer

Quantity : 10000 Price : Neg.

Chinahanji Power Co.,Ltd

Email: support4@vepump.com
Tel: 0086-594-3603380
Fax: 0086-594-3603560
Contact name: Ms Guo
Product Name: diesel fuel injection parts
Model No.: BOSCH,DENSO,ZEXEL,DELPHI,CAT,CUMMINS,CHJ etc
Place of Origin: Fujian,China
1.Diesel fuel injection system component are our major products. we are a constant partner to our customers, from the planning stage right through service.In short,We don't just sell a product, We offer complete soluations.
2.28years experience in diesel fuel injection system making .
3.Hundreds of coustomers all over the world.
4.Thousands of kind components produce ability.
5.We will of course continue to do so in order to meet the increasingly complex requirements of our customers and find solution.
Location :
No.188,Hangang xilu High-tech Ind-Developing zone, Hanjiang Dis. Putian Fujian CHINA, 35117 Putian
,
Contact :
guo nancy
,
865943603380
Good deal: buying from seller
Visit our guide for a secure transaction! Under no circumstances Destockplus.co.uk can be held responsible for the content of the ads published. Only the sellers and buyers responsability is involved in case of dispute.
We invite you to read our terms of use. You can also visit our
FAQ
section and see our information section on the risks associated with counterfeiting.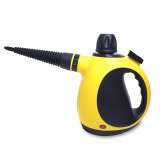 Sunday, February 28, 2021
Price : 16,50 €
Cenocco Home CC-9093: Steam Cleaner New jets steam action technology Up to 97C degrees hot steam High-temperature steam can clean and disinfect most of the surface, also can deodorize Add only water inside the machine Do not add any chemical cleaning agents Easily clean up grease, harmful bacteria and variety of stains With a variety of different functional accessories to clean...
1070 - Brussels
+32 4 85 44 80 85
Wednesday, November 25, 2020
Quantity : 300 pieces
RMT 1240 [CP 1240] RMT 1240 demolition tools are engineered to deliver the power and durability necessary for a variety of construction and plant maintenance applications such as breaking heavy and reinforced concrete, frozen ground, asphalt, boulders and pavement. Technically equivalent...
700054 - Daw Lane
9836754560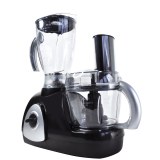 Sunday, February 28, 2021
Price : 31,80 €
Daewoo SYM-1427: Robot Mixer Blender: 1.5L Come 0.8L 4 Speeds Fried Grater Blade Tip For Cutting Blade For whipping Knife For Chopping Easy Disassembly For Easy Cleaning Dishwasher-Compatible Parts Non-slip feet 500W 220-240V 50-60Hz Nos prix sont indiqués en HT et soumis à TVA 20% Location : Rue Brogniez 48, 1070 Brussels, Contact : Alon Papismedov, +32 4 85 44 80 85
1070 - Brussels
+32 4 85 44 80 85