FURNACE - 2 ads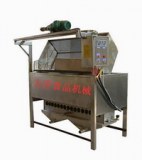 Sunday, May 19, 2019
We handle the deep fryer,the model DY series "oil and water mixed" fryer adopt special stainless steel for food machine which there are no any harmful heavy metal to human body, it is steady and durable; adopt the technic of oil and water mixed, the water under the oil will filtrate...
116001 - Dalian
86 411 82707414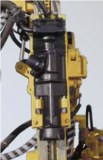 Saturday, August 30, 2014
Drifter: Manufacturer & Exporter of Drifter & Drifter - MDS120F. Our product range also comprises of Sinker Drills, Jackleg Drill and MDS120F Rock Drill. Drifter - MDS120F: Our clients can avail from us a vast range of Drifter (MDS120F), which is a pneumatic rock drill...
711113 - Howrah
+91 033 26537610
9830300946
Help on search
The search engine doses not care about the case of your text. [ cats dogs ] will search pages talking of cats and dogs in the same page.
The double quotes (") allow you to search an exact phrase, respecting all caracters including spaces.
The MINUS (-) forbids a word, eg [ dogs -cats ] returns all pages with dogs but no cats inside the text. you can add a MINUS (-) before a sentence with double quotes ("), like -"white cats".