House linen
Royalty Line RL-AG28M: 28cmGrill Pan with Stone Coating

Price : 12,50 €
Royalty Line RL-AG28M: 28cm Grill Pan with Stone Coating

Features:
Nonstick marble

Durable & lightweight shell

Anti-bacterial

Washable in the dishwasher

Durable, resistant, and non-stick

Because of the firing process, the outer cover is stronger than ever

Can last longer than regular coatings.
Pre-conditioning of your cooking:
By removing all labels, wash gently and rinse your cookware with mild detergent and water. Afterward, dry your cookware with a soft cloth. Then condition the pan with a little vegetable oil and wipe off the excess. Periodic conditioning can maintain the performance of your non-stick cookware.
Cleaning Instructions:
Immediately after cooking, cool your pan on a heat-resistant surface. Do not attempt to cool by pouring cold water into the hot pan. If there are dried food stains, soak your pans in hot water before continuing. Clean your cookware with mild detergent and warm water. Ideally use non-abrasive cleaning products designed for nonstick surfaces. Our cookware is designed to give you maximum performance with minimum effort. Handwashing with warm soapy water is usually sufficient to clean utensils. Alternatively, you can clean your cookware with a dishwasher. We advise you to wash your hands for longer product life.
Do not use the extremely high heat on your cookware. Avoid using a hard sponge and sharp metal utensils such as forks and knives on the inner lining. Do not leave empty cookware on a hot burner or in a hot oven after cooking. Place the silicone handles away from direct heat. Do not leave hot oil unattended on the cookware. Do not store food in your cookware after cooking, instead of using another container.
What is PFOA?
PFOA is the standardized English abbreviation for perfluorooctanoic acid. It is used in the manufacturing process of many products such as non-stick coatings, microwave-compatible packaging, certain textiles, stain-resistant rugs, pizza boxes that do not absorb fat.
Nos prix sont indiqués en HT et soumis à TVA 20%
Location :
Rue Brogniez 48, 1070 Brussels
,
Contact :
Alon Papismedov
,
+32 4 85 44 80 85
Good deal: buying from seller
Visit our guide for a secure transaction! Under no circumstances Destockplus.co.uk can be held responsible for the content of the ads published. Only the sellers and buyers responsability is involved in case of dispute.
We invite you to read our terms of use. You can also visit our
FAQ
section and see our information section on the risks associated with counterfeiting.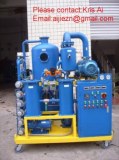 Saturday, October 30, 2010
Quantity : 1000 - Price : 26 000,00 €
Application: ZYD high vacuum oil purifiers are designed for use in treating electrical insulating oil in the oil-filled electrical equipment.Through the dehydrator, degasification, filtration processes, the dissolved gases and moisture, solid particulate, contamination can be completely removed...
400039 - Chongqing,China
0086 2368829592
0086 15223801122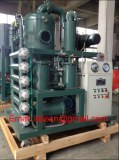 Friday, November 30, 2012
Quantity : 1500Sets - Price : USD7500
Application: ZYD double stage transformer oil purifier is widely used in electric power, transforming electricity industry, metallurgy, chemical engineering, traffic, railway and others. It is designed for the vacuum filter of expensive oil such as fresh oil, imported oil, instrument...
400039 - Chongqing,China
0086 2368829592
0086 15223801122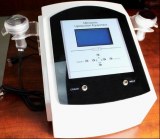 Thursday, September 11, 2014
Quantity : weight los
- ULTRASONIC LIPOSUCTION CAVITATION RF SLIMMING MACHINE - ULTRASONIC LIPOSUCTION CAVITATION + RF SLIMMING MACHINE ULTRASONI, LIPOSUCTION.CAVITATION, RF SLIMMING MACHINE SALON SPA MACHINE BEAUTY MACHINE WORK THEORY The equipment takes the strong ultrasonic heads to release powerful ultrasonic...
510660 - Guangzhou
862085568582
8615920577180