Business transfer
HerzbergHG-8024: Ceramic Filter Advanced Ionic Showerhead

Price : 4,50 €
Herzberg HG-8024: Ceramic Filter Advanced Ionic Showerhead
The Herzberg Ceramic Filter Advanced Ionic Showerhead offer the ultimate shower experience. Its luxurious look entices anyone to enjoy their time bathing while enjoying its utmost health benefits. The ceramic fitter elements filter residual chlorine, pollutants, and microbes. It contains Selenium balls an antioxidant ensuring that your body will have an adjusted nutritive balance against cancer, anti-aging and it increases immunity. It also contains an anion mineralized ball that relieves stress and fatigue after a long day of work, it deodorizing agent which is also antimicrobial so that every bath would be a thorough clean. With all these health benefits, all that is left is a radiating skin, silky and smooth hair and energize body every time you take a bath. Have one of this sophisticated showerhead that is also ergonomically designed and perfectly crafted to perfection. Be healthy and enjoy life with this great product exclusively from Herzberg.
3 Layers of Mineralized Spheres:
Mineralization stone - kind of mineral that purification function. Absorbs harmful substances in the air for achieve the effect of deodorization
Anion stone -release negative ions, improve lung ventilation & promote metabolism
Germanium stone - efficiently removes chlorine from tap water during bathing, shrinks skin pores, hydrates and whitens the skin to prevent skin aging
Attention: Mineral Stone Replacement/Additional can Purchase.
Features:
Ceramic Filter Elements with bioactive stone

Remove residual chlorine and microbes

Bioactive

stone that has an antioxidant agent

3 Filter Property: Ceramic Filter Element, Selenium Ball & Anion Mineralized Ball

Provides skin nourishment

Eliminates body free radical and toxin preventing skin aging

Replaceable ceramic filter and balls

Silicon Filter to prevent water leakage and filter impurities

Suitable for most fittings
Color: Transparent and Silver

Type: Handheld

Material: ABS, Stainless

Product Dimension:

Water Pattern Variation: 4

Net Weight:

Gross weight:

Carton size:

Ball using time: About 6-12 months, according to your usage
Nos prix sont indiqués en HT et soumis à TVA 20%
Location :
Rue Brogniez 48, 1070 Brussels
,
Contact :
Alon Papismedov
,
+32 4 85 44 80 85
Good deal: buying from seller
Visit our guide for a secure transaction! Under no circumstances Destockplus.co.uk can be held responsible for the content of the ads published. Only the sellers and buyers responsability is involved in case of dispute.
We invite you to read our terms of use. You can also visit our
FAQ
section and see our information section on the risks associated with counterfeiting.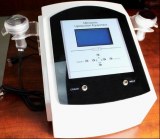 Thursday, September 11, 2014
Quantity : weight los
- ULTRASONIC LIPOSUCTION CAVITATION RF SLIMMING MACHINE - ULTRASONIC LIPOSUCTION CAVITATION + RF SLIMMING MACHINE ULTRASONI, LIPOSUCTION.CAVITATION, RF SLIMMING MACHINE SALON SPA MACHINE BEAUTY MACHINE WORK THEORY The equipment takes the strong ultrasonic heads to release powerful ultrasonic...
510660 - Guangzhou
862085568582
8615920577180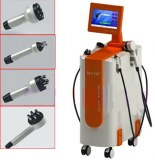 Thursday, September 11, 2014
Quantity : slimming m
- HOT SALE Tripolar Rf Vacuum Suction Cellulite Reduction Machine - MAIN THEORIES 1.Love of the crystal is an advanced instrument of cosmetology and bodyfitting in the 21st century,because it fuses the medical cosmetology electricity face-lifting,the RFpenof making the skin supple...
510660 - Guangzhou
862085568582
8615920577180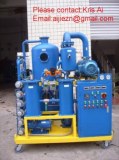 Saturday, October 30, 2010
Quantity : 1000 - Price : 26 000,00 €
Application: ZYD high vacuum oil purifiers are designed for use in treating electrical insulating oil in the oil-filled electrical equipment.Through the dehydrator, degasification, filtration processes, the dissolved gases and moisture, solid particulate, contamination can be completely removed...
400039 - Chongqing,China
0086 2368829592
0086 15223801122