Sanitary
Cenocco Beauty Silicone Electric Dental Calculus Toothbrush

Price : 8,60 €
Cenocco Beauty CC-9103: Silicone Electric Dental Calculus Toothbrush
Professional grade alloy metal cleaning head, cleaning effect very nice.
Five adjustable, suitable for different needs.
Intelligent high-frequency vibration, effective removal of dental calculus, and so on.
Whole-body design, beautiful and generous.
Integrated design, simple and not fussy
The battery is durable and practical.
Advanced cleaning head for better results
Fresh breath, maintains oral hygiene
The tooth returns to its natural color
Remove dirt from the surface of teeth
USB charging safe and fast
IPX6 waterproof rated-fully washable
Strong cleaning and fast whitening function
Alloy makes cleaning teeth easier
Medical alloy working head cleans dental stone and smoke stains
One key switch, convenient and fast
Gear control, comfortable and clean
Healthy tooth care, easy to solve dental problems
Dental calculus, dental plaque, smoke stains, dental plaque
Product Size:

183.6x22.3mm
Vibration: approx. 12000amp/ minute
Standby Current: <20uA</span>
Motor noise: <60dB</span>
Nos prix sont indiqués en HT et soumis à TVA 20%
Location :
Rue Brogniez 48, 1070 Brussels
,
Contact :
Alon Papismedov
,
+32 4 85 44 80 85
Good deal: buying from seller
Visit our guide for a secure transaction! Under no circumstances Destockplus.co.uk can be held responsible for the content of the ads published. Only the sellers and buyers responsability is involved in case of dispute.
We invite you to read our terms of use. You can also visit our
FAQ
section and see our information section on the risks associated with counterfeiting.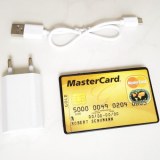 Tuesday, November 17, 2015
Quantity : 1000 - Price : 48,00 €
2-in-1 induction card for wireless earpiece, support Micro SIM card, with Bluetooth 4.0, 10m distance to phone. GSM working frequency: Quad band 850/900/1800/1900MHz, Micro SIM card slot Bluetooth 4.0 connection to phone, 10m distance Accessory: Micro USB charging cable Size: 86(L)* 54(W)* 6...
518000 - longgang
+8613824350155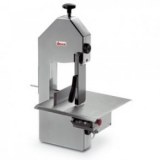 Thursday, November 04, 2010
Quantity : 1 - Price : 3129,99£
Product code: DA0042 Weight: 145kg Dimensions: 783mm x 848mm x 1620mm Motor: 2,5 CV Cutting Capacity: 300x340 Blade dimensions: 2490 x 16 Speed blade: 16 m/s Entirely in stainless steel 18-10. Frame with strong thickness and perfectly rigid. Automatic blade tensioner. Sliding upper...
8087 - bertrange
+35 2 27 62 15 87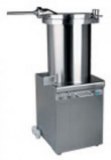 Thursday, November 04, 2010
Quantity : 2 - Price : 3946,51£
Product code: DA0029 Weight: 210kg Dimensions: 532mm x 515mm x 1115mm Puissance moteur : 2 CV (1,5 Kw) Capacité: 40 L Tension: TRI, 400 V, 50 Hz Entirely in stainless steel 18-10 including lid, piston, accessories Closed hydraulic circuit with tank Adjustable decompression With...
8087 - bertrange
+35 2 27 62 15 87