Cosmetics and beauty
Pressotherapy lymph drainage machine s15

Quantity : pressother
1. Air pressure&Far-infrared Therapy
1)Air Pressure aims to massage human whole body so that to promote the circulation of Blood and eminilate body rubbish.
2)Far-infrared Heat Therapy further helps to increase blood circulation and levels of Oxygen,adding cells in blood.
It also stimulates collagen's production in body and helps to get rid of body toxins via causing you to perspire.

2.Main Application:
Burning cellulite to reach slimming effect
Increasing Lymphatic Drainage to rid of doxins
Promote blood circulation to prevent varicose veins and thrombosis
Post-operative oedema
Puerperal Care

Model

AF-S15

Desciption

Air pressure&Infrared slimming machine

G.W

Host: 6kg Cloth: 7kg

Packing Size

Host: 47x33x21cm Cloth: 86x45x18cm

Package

standard export carton with pearl cotton inside

Voltage

110V/220V-240V

Frequency

50-60HZ

Material

Metal(Iron)/PVC

Operating system

Far-infrared
Air pressure

Infrared Heat

3 groups heater
Arms: with 1 piece of heating coil inside each arm
Waist: With 1 piece of heating coil inside
Legs: With 1 piece of heating coil inside each leg

Temperature

35--80 Degrees

Mode of infrared heater

3 modes
1.arms
2.waist
3.legs


Different parts can be with different temperature at the same time

Infrared wavelength

20mm under the skin,heat from inside to outside to burn fat

Intensity of the air pressure

1-7levels

SUCK/DOCU

1-6mode

Air chambers:

8groups
Arm: 1group air chambers in each arm,total 2 groups air chambers
Waist: 2groups air chambers
Legs: 2groups air chambers in each leg,total 4 air chambers

Mode of air pressure

4 mode
(1) arms: this mode you only feel airwave massage on arms
(2)legs to feet,in circulation
(3)waist: this mode you only feel airwave massage on waist
(4)arm-leg to feet-waist in circulation


These modes can be re-designed as you require

3.Parameters: 5.Air chambers:
8groups
Arm: 1group air chambers in each arm,total 2 groups air chambers
Waist: 2groups air chambers
Legs: 2groups air chambers in each leg,total 4 air chambers
Mode of air pressure
4 mode
(1) arms: this mode you only feel airwave massage on arms
(2)legs to feet,in circulation
(3)waist: this mode you only feel airwave massage on waist
(4)arm-leg to feet-waist in circulation
These modes can be re-designed as you require
Location :
2/F, No.12 Bldg,Huangzhou Industrial park,, 510660 Guangzhou
,
Contact :
winnie liu
,
862085568582
Good deal: buying from seller
Visit our guide for a secure transaction! Under no circumstances Destockplus.co.uk can be held responsible for the content of the ads published. Only the sellers and buyers responsability is involved in case of dispute.
We invite you to read our terms of use. You can also visit our
FAQ
section and see our information section on the risks associated with counterfeiting.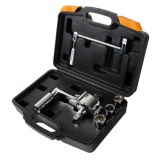 Sunday, February 23, 2020
Price : 25,00 €
Master Kraft by Cenocco CC-MK005: Force Multiplier The Master Kraft CC-MK005: Force Multiplier from Cenocco the professional effort saving wrench, designed to easily loosen truck tires lug nut or car tires using less labor that can accomplish sufficient output torque without the need of compressor and impact. This torque multiplier provides a surmountable amount of force to give...
1070 - Brussels
+32 4 85 44 80 85
Wednesday, October 09, 2019
Quantity : 500 - Price : 35,00 €
Bflyshop 5 cm memory foam mattress with breathable memory foam, with a removable lining made of aloe vera, massage effect. Height 5 CM orthopedic, antiallergic, 15 years warranty (90X190) Quantity: 500 Price: 35 € EXTRA COMFORT: This mattress topper is designed to add more comfort...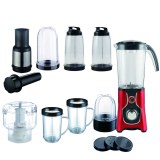 Sunday, February 23, 2020
Price : 22,50 €
Herzberg HG-8008 26PCS Multi-Purpose Blender The Herzberg 26 Pieces Multi-Purpose Blender features a sleek design and outstanding performance with 400 watts of the high torque motor. This Multipurpose blender has 2 blade option to provide you a versatile ensemble for cooking needs. The Cross Blade is perfect for chopping, blending, mixing, grating, pureeing and grinding meats...
1070 - Brussels
+32 4 85 44 80 85