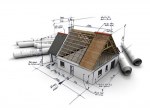 Construction goods - Destocking
123 ads
This marketplace will help you to have a best choice about construction goods such as electric pump, cutter, pliers and other services that you have a wide selection of suppliers according to your needs on the construction materials. For example, paint with insulating cement to the alarm. Potential products such as floor can be considered for you possibles needs.
| | | | | |
| --- | --- | --- | --- | --- |
| | Rating | Retail | Retail wholesale | Wholesale |
If you are a professional, you can also discover our marketplace Destockplus.co.uk: Craft.
This is the type of products you can find in the category Construction goods :
Find every ads of every professionals Construction goods.