Car parts
ISUZU Rotor Head

Quantity : 100000 Price : 1$
Rotor Head:
ISUZU Rotor Head 146402-0920
ISUZU Rotor Head B CARD 146402-3820
ISUZU Rotor Head (Dextral) 146402-0820
ISUZU Rotor Head (Denso) 096400-1600
Rotor Head (Denso) 096400-1330
CUMMINS Rotor Head 146833-6423(6BT)
CUMMINS Rotor Head 180P (6647)
CUMMINS Rotor Head( Special buses) 4496 (4BT)
CUMMINS Rotor Head(Project-specific) 4378 (4BT)
IVECO Rotor Head 146833-4798
NISSAN Rotor Head 146105-1920
Rotor Head 146405-0620
Rotor Head 4020
VE Rotor Head DPP A334647
VE Rotor Head DPP A334870
VE Rotor Head DPP 4841
VE Rotor Head DPP A334653
VE Rotor Head DPP C080408
VE Rotor Head DPP D000068
VE Rotor Head DPP A334625
VE Rotor Head(IVECOφ12right) 146833-4925
VE Rotor Head DPP 4900
VE Rotor Head(KIA) 3520
VE Rotor Head(4110-4112) 146837-4019
VE Rotor Head(6105-6108) 146837-6003
Rotor Head VE pump parts ( 10MM VE )
Rotor Head VE pump parts 096400-1600 D00-1600 4JB1 VE4/11L
Rotor Head VE pump parts 096540-0080 D00-0080 4JB2 VE4/12L
Rotor Head VE pump parts 146400-4520 Z00-45204FCI VE4/10R
Rotor Head VE pump parts 146400-5521 Z00-5521 PK VE4/9L
Rotor Head VE pump parts 146400-8821 Z00-8821 VE4/9L
Rotor Head VE pump parts 146402-0820 Z02-0820 4JB1T 4JB1/4CYL
Rotor Head VE pump parts 146402-0920 Z02-0920 4JB1T 4JB1/4CYL
Rotor Head VE pump parts 146402-1420 Z02-1420VE4/12R
Rotor Head VE pump parts 146402-3820 Z02-3820 PK VE4/11L
Rotor Head VE pump parts 146402-4320 Z02-4320 4FB1T VE4/12R
Rotor Head VE pump parts 146404-2200 Z04-2200 VE4/12L
Chinahanji Power Co.,Ltd We are the OEM of diesel fuel injection pump and part since 1982.
Our products include nozzle, elements & plunger, delivery valve, VE-pump head & rotor, cam disk, control shaft, feed pump, magnet valve, unit pump ,diesel fuel unit injector and so on parts.
Our products can be used as replacement of BOSCH, ZEXEL, DENSO, DELPHI, STANADYNE, YANMAR, Delphi-Lucas-CAV, AMBAC INTERNATIONAL. We also provide aftermarket service for Cummins, Caterpillar and IVECO.
Kindly contact Ms. Guo from our export department for more parts details. Thank you !
Web:
http://www.chinahanji.com
http://www.dieselchinahanji.com
Email: support4@vepump.com
Tel: +86-594-3603380 Fax: +86-594-3603560 Contact name: Ms Guo
Location :
No.188,Hangang xilu High-tech Ind-Developing zone, Hanjiang Dis. Putian Fujian CHINA, 351117 Fujian
,
Contact :
Ms Guo
,
0086 594 3603380
Good deal: buying from seller
Visit our guide for a secure transaction! Under no circumstances Destockplus.co.uk can be held responsible for the content of the ads published. Only the sellers and buyers responsability is involved in case of dispute.
We invite you to read our terms of use. You can also visit our
FAQ
section and see our information section on the risks associated with counterfeiting.
This page is about wholesalers and suppliers of
ISUZU Rotor Head



Search in a category :

Car parts
Search in a category :
rotor, isuzu, head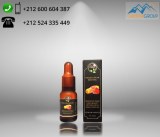 Thursday, May 23, 2019
Quantity : 200
- Prickly pear seed oil - Are you looking for the best and high-quality natural products for your customers or yourself? Then you have made the right choice by choosing us. Oriental Group is offering the unique and exclusive cold pressed prickly pear seed oil in Morocco. However...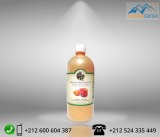 Tuesday, May 21, 2019
Quantity : 1000 liter - Price : 425,00 €
Pure Prickly Pear Seed Oil - Prickly Pear Oil - Fig Barbary oil Prickly pear seed oil or also known as cactus oil or Barbary feed sig oil is native to Mexico and North America and thanks to the globalization you can now find it on South Africa, Tunisia And Marocco. It has light nutty...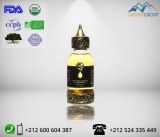 Wednesday, May 22, 2019
Price : 1,00 €
- Organic Virgin Argan Oil company - Buying Argan oil is easy! But buying 100% pure, cold compressed organic Virgin Argan oil is some different beast. Organic virgin Argan oil is greatly used by Moroccan due to its health and cosmetic benefits. The rate of organic virgin Argan...