Equipment goods
Hydraulic crimping tool CPO-300B

Quantity : 24000 Price : 1,00 €
Item: Hydraulic crimping tool
Item no.: CPO-300B
Description:
Press tools is suitable for DIN, AWG, JIS;
There is a safe protective equipment of kacha voice when it reaches to high or low voltage;
Only one person can work;
Pump is connected to the tools, it can turn 180 degree when pressed on the head.

Model :CPO-300B
Range (mm2): Al Terminal 10-240
Cu Terminal 16-300
Output (T): 13
Stroke (mm): 22
Mould (mm2): 16, 25, 35, 50, 70, 95, 120, 150, 185, 240, 300
Crimping type: Hexagon

Location :
M&E Industrial Zone of Yuhuan, 317600 taizhou
,
Contact :
qiu john
,
86 512 88822204
Good deal: buying from seller
Visit our guide for a secure transaction! Under no circumstances Destockplus.co.uk can be held responsible for the content of the ads published. Only the sellers and buyers responsability is involved in case of dispute.
We invite you to read our terms of use. You can also visit our
FAQ
section and see our information section on the risks associated with counterfeiting.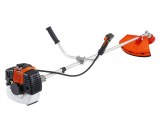 Sunday, April 05, 2020
Price : 53,00 €
Herzberg HG-5200; Brush Cutter The Herzberg HG-5200 Brush Cutter has a compact, modular and lightweight design guarantees a perfect comfort while the powerful engine make few work in your lawn and garden. Whether your trimming or edging, this brush cutter will make it look like it was done by a professional. Based on a reliable air-cooled, 2 stroke engine this landscaping multi-tool...
1070 - Brussels
+32 4 85 44 80 85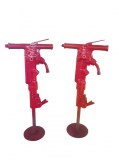 Thursday, April 02, 2020
Price : 1,00 €
- Paving Breaker - RMT pneumatic breakers are available in weights, ranging from 35 lb to 90 lb class (20 kg to 41 kg). The hammers are available with different shank size, varying from 25 mm to 32 mm shank (1" to 1¼"). These air tools are capable of light, medium and heavy duty...
700054 - Daw Lane
9836754560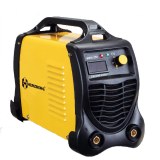 Sunday, April 05, 2020
Price : 61,00 €
Herzberg HG-6014: Inverter Welding Machine The welding machine adopts the most advanced inverter technology. The development of reverse gas shielded welding equipment benefits from the development of the theory and components of the UPS power supply. The shielded welding power source to the inverter uses a high power IGBT component to transfer 50/60 Hz, then lowers the voltage and switch...
1070 - Brussels
+32 4 85 44 80 85