Electronics / Computers
INFRANOR GMBH MSM0606

Quantity : 1 pcs Price : 692,00 €
Contact : Tiffany+Skype: dddemi33
Email: sales8@amikon.cn+Phone : 86-18030235313(WhatsApp)



The warranty period is two years from the date of shipment unless otherwise stated in the parts description. We guarantee that this product will not suffer functional defects that may occur under normal operating conditions during the warranty period.If a defect occurs, we will send you replacement parts!


RFQ Click: sales8@amikon.cn
* We have tens of thousands of industrial automation components and self-built spare parts storage, ready to ship.
* All spare parts, spare parts have a one-year warranty.
*If you order more than 1 item, please contact us and we can offer you a discount.
* We only deliver spare parts and spare parts by express delivery. (DHL)
* If you find that other suppliers offer lower prices for the same products, we are also willing to provide you with further discounts based on their prices. If there are any other questions, please feel free to contact us.

We wait for your inquiry.

INFRANOR GMBH

MSM0606

INTEGRAL SOLUTIONS

QPS-1050 QST-2002

INTERFACE

PCI-2726CM

INTERFACE

PCI-8521

INTERNIX

PROFORT80 PF80-ATHD02

JDS UNIPHASE

2213-75SLRAMO72 2213-75SLRAM072

JDS UNIPHASE

2214-30SLQT

JEIL TRANS TRANSFORMER

EN61558-1: 1998

JENAER ANTRIEBSTECHNIK

ECOSTEP 100-AJ-000-000

JETTER

JM-203-230-RS

JNJ

5300-08-050-03-00

JOHNSON CONTROLS

LP-DIS60U00-C

JORDAN CONTROL

EC-0895 50B-040652-001

JUMO

SRM-96/50-043-00-64.5111

KARL MAYER

CDB34.005C2.4 H36 1 5KW

KEB

12.F5.GBD-YM00

KEBA

AM299/A

KEBA

AR-281 AR281

KEBA

C50D01VX

KEBA

DI260/A

KEBA

DI325/B

KEBA

DO272/A

KEBA

DO321/B

KEBA

FM280/A

KEBA

K2-200

KEBA

KVME AT8/486/25B 40240 GEB

KEITHLEY

DAS-1801HC/1802HC DAS-1802HC

KEITHLEY

KPCI-PIO32IOA

KEPCO

BOP 20-20M BOP20-20M

KEPCO

BOP-20-20M

KLOCKNER MOELLER

PS3-AC-EE

KLOCKNER MOELLER

PS4-141-MM1

KMP

SBA-515

KOBERLEIN

RMA-POWER-BOX 107/230

KOKUSAI

KOMS-A2 CXP-544A

KOLLMORGAN

00-S0613-038 ASML/SVG 859-0399-002

KOLLMORGEN

04S-M60/8-PB

KOLLMORGEN

60WKS-CE240/12PB

KOLLMORGEN

64WKS-M240/50-RLG

td>

KOLLMORGEN

6SM37S-6000-G

KOLLMORGEN

DIGIFAS 7200

KOLLMORGEN

DIGIFAS 7202

KOLLMORGEN

P70360-SDN

KOLLMORGEN

S6M4H

KOLLMORGEN

SERVOSTAR 403A-P S403A-PB

KOLLMORGEN

SERVOSTAR 443M-P S403AM-PB

KOLLMORGEN

SERVOSTAR 603-AS S60301
Location :
32D floor,Guomao Build,No.388,Hubin South Road, Siming District,, 361009 Xiamen
,
Contact :
Tiffany Guan
,
+18 0 30 23 53 13
Good deal: buying from seller
Visit our guide for a secure transaction! Under no circumstances Destockplus.co.uk can be held responsible for the content of the ads published. Only the sellers and buyers responsability is involved in case of dispute.
We invite you to read our terms of use. You can also visit our
FAQ
section and see our information section on the risks associated with counterfeiting.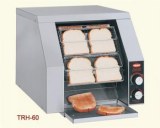 Friday, November 05, 2010
Quantity : 1 - Price : 1553,48£
Product code: 86000723 Weight: 27kg Dimensions: 445mm x 699mm x 418mm Watts: 3.8 kW Voltage: 208 and 240 V Cap./Min.: 10 slices Type: Bread or Buns Shipping Weight: 60 lbs. (27 kg) The Hatco Toast-Rite is a perfect alternative to pop-ups. Toast-Rite features instant color control...
8087 - bertrange
+35 2 27 62 15 87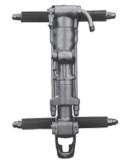 Saturday, August 30, 2014
Drillers – MDS658FR Item Code: MDS658FR This is another version of MDS658FR for dry drilling with foot rest provision to give extra comfort and easier operation to the drillers. MDS658FR is a powerful machine with proven performance. Features - Forged steel housings withstand rugged use...
711113 - Howrah
+91 033 26537610
9830300946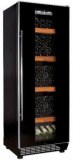 Wednesday, November 03, 2010
Quantity : 1 - Price : 812,66£
Product code: 70010042 Weight: 78kg Dimensions: 595mm x 590mm x 1640mm 2-zonerefrigerator with glass door Temperature range from+7°CTemperature range to+22°Cand RH60%at ST+38°C Gross capacity270l Adapter value230 Volt Adapter value175 Watt Outer materialBlack frame, side parts and...
8087 - bertrange
+35 2 27 62 15 87