Equipment goods
Industrial hot air blower with high pressure wind Hot air blower for drying pipe

Price : 1232 dollars
HWIR600G-5 high pressure industrial hot air blower is a hot air blower for pipe drying. It is used for heating, drying and dehumidification in the industry of pipeline cleaning and drying , as well as heating and heating up in large space. It is small in size, light in weight and easy to move. High thermal efficiency, continuous work without interruption, durable and precise in temperature control.
Air inlet interface
The machine adopts a tight air inlet interface, and the selection performance of the wind source is strong .
The selection of air volume is large
Users can choose their own air source or self distribution air source according to their needs, which is convenient and practical.
Heat insulation of hot air blower
Double insulation, machine shell is very strong, safe and reliable when used, and can work in high temperature environment for a long time.
Temperature regulation of hot air blower
The outlet is equipped with a temperature sensor, which can adjust the temperature according to the needs.The precision of temperature control is 1℃.
Term ordering detection function (preventing fan reversal)
The machine control system is equipped with motor sequence detection function.If the sequence error is wrong, the warning light will shine.
Remote open control
This machine has a remote control interface, which can remotely control the start and stop of the machine.
Fan delay function
In order to protect the heating core and prolong the service life of the heating core, the machine has a time delay function of downtime and blow drying. After the machine stops working, the hair dryer will blow off for a minute before it can be shut down.
High heat exchange efficiency
Ingenious design of wind tunnel let the air uniform through the inside and outside of the helical heating wire.Heat exchange near 100%,the loss of wind pressure is less.The heating core of the machine is designed to use the lower surface power density, and the heating temperature in the unit area is low, so the electric heat wire has a long service life.
Air inlet air filtration system
This machine is equipped with high pressure blower inlet air filtration system to ensure clean air.
Security
It has overheating overload protection, power cut protection device, emergency stop switch, phase sequence protection, fully guarantee the safety of the equipment,do not produce exhaust gas, and meet the environmental protection,can keep operating 24 hours a day without stopping all year round.
Optional wind regime
Centrifugal fan Medium pressure fan High pressure fan
Classification

Item

Parameter

Size

Overall machine size(L×W×H)

1000×430×580mm

Inlet diameter

89mm

Insulation layer

Material

Double layer heat preservation

Heater

Name

Nickel chromium heating wire

Heater power

6KW

Heating wire life

10000h

Air intake

Blower

1500W high pressure fan

Maximum wind volume

210m3/h

Full pressure

20000pa

Hot air vent

Diameter

89mm 50mm

The maximum air volume of the outlet

200m3/h

Full pressure

18000pa

Maximum use temperature

≤350℃(Need to adjust small air intake)

Maximum air outlet temperature in full air flow

120℃(Room temperature "0 centigrade" test)

Power demand

Power demand

380V

Power

7.6KW

Weight

Weight

40KG
Location :
No. 320 Development Street, Qingyuan District, Baoding City, Hebei Province, China, 071100 Baoding City
,
Contact :
ying shao
,
+863128016369
Good deal: buying from seller
Visit our guide for a secure transaction! Under no circumstances Destockplus.co.uk can be held responsible for the content of the ads published. Only the sellers and buyers responsability is involved in case of dispute.
We invite you to read our terms of use. You can also visit our
FAQ
section and see our information section on the risks associated with counterfeiting.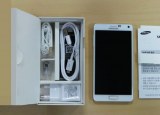 Sunday, April 04, 2021
Quantity : 50
GENERAL Release date September 2014 Form factor Touchscreen Dimensions (mm) 153.50 x 78.60 x 8.50 Weight (g) 176.00 Battery capacity (mAh) 3220 Removable battery Yes SAR value NA DISPLAY Screen size (inches) 5.70 Touchscreen Yes Touchscreen type Capacitive Resolution 1440x2560 pixels...
415500 - Salonta
+36 7 02 82 06 41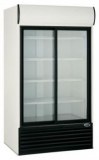 Wednesday, November 03, 2010
Quantity : 1 - Price : 1756,21£
Product code: 70010039 Weight: 218kg Dimensions: 1105mm x 825mm x 1985mm Glass door refrigerator KBS 1250 GDU ST Inner dimensions1360x1018x660 (H x W x D) Temperature range from+0°CTemperature range to+13°Cand RH60%at ST32°C Gross capacity915l Adapter value230 VoltAdapter value790...
8087 - bertrange
+35 2 27 62 15 87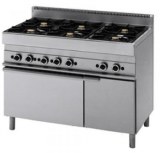 Sunday, October 31, 2010
Quantity : 1 - Price : 1656,96£
Product code: 80050786 Weight: 124kg Dimensions: 1100mm x 650mm x 850mm Power total: 30,8 kW Burners power: 3x 3,6 kW/3x 5 kW Oven gas static: 5 kW Gas oven GN/ dimension: 530X340X280 mm Oven rack supplied: 1 The flexibility of great performance reliable, ergonomic and complete are...
8087 - bertrange
+35 2 27 62 15 87