Sanitary
Cenocco Beauty CC-9059: Wireless Rechargeable Multi-function Massager

Price : 16,00 €
Cenocco Beauty CC-9059: Wireless Rechargeable Multi-function Massager
Relax and enjoy the extensive pleasure you can get with the Cenocco Beauty CC-9059: Wireless Rechargeable Multi-function Massager. Created with an ergonomic and non-slip design that aims so provides deep tissue massage for effective relief and treatment of muscle pain and soreness. It also targets pressure points to stimulate tissue recovery and promotes circulation for rapid healing, Ideal for athletes and those people who just want to relax as it helps to relieve discomfort from muscle fatigue. Made from a high-grade material for quality, durability, and efficacy while providing a maximum therapeutic effect. Wireless and rechargeable this massager offer convenience, so you could take it anywhere with you. Packed with 6 variations of massager's head it offers a wide range of function to cater you massaging needs.
Features:
Multi-functional attachments

Different attachments for a different part of your body and pain type

Designed for safe and effective self-massage therapy.

Cordless Rechargeable Convenience

Enjoy stress relief, deep tissue massage, acupressure, and myofascial release.

Relieve tension at your convenience

Design

makes it easy to massage your back and legs

Deep tissue therapy on the fly

Recovery for chronic pain and increased mobility

Liquid

crystal display screen

Mode switching

Acceleration & Deceleration button

One key start

Shoulder, Arm, Back, Waist, Thigh, Foot
Specifications:
Color: White, Gold

Materials: ABS, PP, PA66

Product Dimension:

Voltage: 8.4V

Power: 24 W-16W

Time: 1.5-2 hours

Net Weight:

Gross Weight:

Carton Size:
Types of massage heads:
Four angle massage head

Five Finger massage head

Circular massage head

Dense needle massage head

Convex head massage head

Fat massage head
Note: If you have pre-existing medical conditions, always consult with a physician prior to use.
Nos prix sont indiqués en HT et soumis à TVA 20%
Location :
Rue Brogniez 48, 1070 Brussels
,
Contact :
Alon Papismedov
,
+32 4 85 44 80 85
Good deal: buying from seller
Visit our guide for a secure transaction! Under no circumstances Destockplus.co.uk can be held responsible for the content of the ads published. Only the sellers and buyers responsability is involved in case of dispute.
We invite you to read our terms of use. You can also visit our
FAQ
section and see our information section on the risks associated with counterfeiting.

Wednesday, November 18, 2015
Quantity : 1000 - Price : 10,00 €
♦ Functions * Temperature detector * PoE provide power * Communication with PC via TCP protocol * Change IP address using PC command * Get temperature value using PC command * IP address and MAC address storage function Tags: ethernet temperature monitor,ethernet temperature sensor...
518102 - hongkong
+85 2 21 10 18 65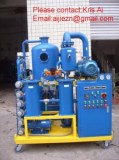 Saturday, October 30, 2010
Quantity : 1000 - Price : 26 000,00 €
Application: ZYD high vacuum oil purifiers are designed for use in treating electrical insulating oil in the oil-filled electrical equipment.Through the dehydrator, degasification, filtration processes, the dissolved gases and moisture, solid particulate, contamination can be completely removed...
400039 - Chongqing,China
0086 2368829592
0086 15223801122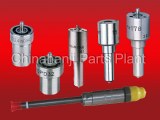 Sunday, June 03, 2018
Quantity : 100000 - Price : 1,00 €
Nozzle SN 105015-9031 DLLA154SN903 6SA1/A425 Nozzle PN 105017-0620 DLLA154PN062 4BC2/P466 Nozzle PN 105017-0640 DLLA154PN064 4BG1/P465 Nozzle PN 105017-1100 DLLA156PN110 6BG1/A500 Nozzle PN 105017-1550 DLLA154PN155 4JB1 Nozzle PN 105017-1590 DLLA160PN159 /EXPORT Nozzle PN 105017-1730...
351117 - Fujian
0086 594 3603380
8613800000000