Home and DIY
HerzbergHG-5800; Thermal Chainsaw

Price : 45,00 €
Herzberg HG-5800: Thermal Chainsaw
The Herzberg HG-5800: Thermal Chainsaw provides the power needed in wood cutting. This vibration resistant and high-efficiency chainsaw has a power of 58cc 2 strokes, single-cylinder air-cooled gasoline engine provides a 2.8kw/ 8000rpm. Constructed by high-quality materials and well-engineered professional design, this chainsaw offers a sturdy and well-balanced structure that delivers durable and reliable performance. Equipt with a fuel-efficient technology that can save 20 percent of your petrol consumption. The handle ergonomically designs that has an anti-slip handle, perfectly balanced construction and comfortable to operate. The low-kickback bar and chain allow for improved cutting performance. This professional chainsaw has a quick start system allowing you to easily turn on the unit while the safety valve throttle switch increases the safety and reliability upon usage.
Features:
High efficiency powered professional chainsaw

Professional quality construction

Auto oiling mechanism and chain lubrication

Chain brake with inertia

Ergonomic handles

Vibration-proof systems

Massive 4-tooth support claw

Fuel efficient and optimum safety

Tool-free chain tensioning for quick and easy chain adjustments

Lightweight and sturdy design

Improved cut speed and minimal vibration

Comfortable handle

Easy and safe to use
Specifications:
Engine: 2-stroke, single-cylinder, air-cooled gasoline engine

Displacement: 58cc

Power: 2.8kw / 8000rpm

LDT speed: 2800-3000rpm

Gasoline and mixed oil

Ratio: 25: 1

Fuel tank capacity: 550ml

Oil tank capacity: 260ml

Standard guide bar size: 20 "

Chain pitch: 0.325 "

Chain size: 0.058 "
Nos prix sont indiqués en HT et soumis à TVA 20%
Location :
Rue Brogniez 48, 1070 Brussels
,
Contact :
Alon Papismedov
,
+32 4 85 44 80 85
Good deal: buying from seller
Visit our guide for a secure transaction! Under no circumstances Destockplus.co.uk can be held responsible for the content of the ads published. Only the sellers and buyers responsability is involved in case of dispute.
We invite you to read our terms of use. You can also visit our
FAQ
section and see our information section on the risks associated with counterfeiting.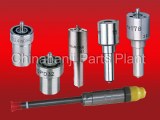 Sunday, May 22, 2016
Quantity : 10000 - Price : 1,00 €
Nozzle SN 105015-9031 DLLA154SN903 6SA1/A425 Nozzle PN 105017-0620 DLLA154PN062 4BC2/P466 Nozzle PN 105017-0640 DLLA154PN064 4BG1/P465 Nozzle PN 105017-1100 DLLA156PN110 6BG1/A500 Nozzle PN 105017-1550 DLLA154PN155 4JB1 Nozzle PN 105017-1590 DLLA160PN159 /EXPORT Nozzle PN 105017-1730...
35117 - Putian
865943603380
8613800000000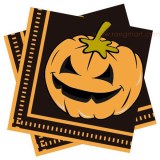 Sunday, November 15, 2020
Quantity : 5000 - Price : 0,25 €
We offer full range of party favors items like: 1. 7/9inch paper plate 2. 7/9 Oz paper cup 3. 33x33cm,25x25cm, paper napkin 4. 130*180cm, tablecloth 5. paper hat 6. blowout 7. party horn 8. loot bag / gift bag 9. flags banner (produce in paper or plastic ) 10. wedding decorations 11...
518172 - shenzhen
0755 28219785

Wednesday, November 18, 2015
Quantity : 500 - Price : 5,00 €
♦ Functions * 0.01oC temperature control capability * 0-3A bipolar drive current * 0kohm NTC thermistor as standard * 3-5V DC supply * PWM operation, very low thermal dissipation, minimal heatsinking required * Logic level shutdown * TEC current analogue monitor * P/PI/PID...
518102 - hongkong
+85 2 21 10 18 65