Construction goods
Split-unit hydraulic pliers CO-300

Quantity : 24000 Price : 1,00 €
Item: Split-unit hydraulic pliers
Item no.: CO-300
Description:
It is suitable for outside and inside project of the distributor house. It is the special tools for all kinds of connecting and kinds of connecting and building over head cable;
It pressed tightly on 10kv-500kv high voltage cable casing pipe, cable clips ends and hexagon shape;
We will develop the titanium alloy material to decrease the work deal, match pump CP-180,CP-700, CP-700-2A, CFP-800, DYB-63A;
Welcome to order special specification tools.
Model: CO-300
Range (mm2): Al 10-240
Cu 16-300
Output (T): 13
Stroke (mm): 22
Standard mould (mm2): 16, 25, 35, 50, 70, 95, 120, 150, 185, 240, 300
Crimping type: Hexagon
Location :
M&E Industrial Zone of Yuhuan, 317600 taizhou
,
Contact :
qiu john
,
86 512 88822204
Good deal: buying from seller
Visit our guide for a secure transaction! Under no circumstances Destockplus.co.uk can be held responsible for the content of the ads published. Only the sellers and buyers responsability is involved in case of dispute.
We invite you to read our terms of use. You can also visit our
FAQ
section and see our information section on the risks associated with counterfeiting.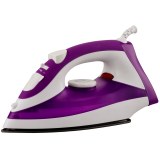 Sunday, March 22, 2020
Price : 7,95 €
Herzberg HG-8036: 2200W Steam Iron - Purple Create a perfectly smooth, fine, and wrinkle-free clothes with the HG-8038: 2200W Steam Iron is was constructed and engineered into a high performance revolutionize self-cleaning steam iron. The double nonstick ceramic coated soleplate is durable, scratch and corrosion-free and makes it easy to clean while providing a superior glide,...
1070 - Brussels
+32 4 85 44 80 85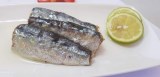 Saturday, October 12, 2019
Quantity : 1 Box - Price : 20,00 €
Moroccan Sardines factory, What are the health benefits of sardines? Canned sardines are ready to eat sardines with different added flavors. Sardines offer several health benefits to an individual so it is important to add these to your daily diet. Have a look at this long list of...
40100 - Marrakech
+212 700 744 309
+212 524 335 449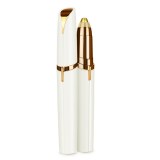 Sunday, March 22, 2020
Price : 6,80 €
Cenocco Beauty CC-9064: Beautiful Brows - Eyebrow Trimmer & Shaver Create a wonderful and lavishing eyebrow with the Cenocco Beauty CC-9064: Beautiful Brows. A painless way to contour those fine lines. The precision head of the trimmer is made up of 18k gold plating and it is dermatologist approved that it can be used in any type of skin. This trimmer is to be used on the top...
1070 - Brussels
+32 4 85 44 80 85