Construction goods
Split-unit hydraulic pliers

Quantity : 24000 Price : 1,00 €
Item: Split-unit hydraulic pliers
Item no.: CYO-410H
Description:
It is suitable for outside and inside project of the distributor house. It is the special tools for all kinds of connecting and kinds of connecting and building over head cable;
It pressed tightly on 10kv-500kv high voltage cable casing pipe, cable clips ends and hexagon shape;
We will develop the titanium alloy material to decrease the work deal, match pump CP-180、CP-700, CP-700-2A, CFP-800, DYB-63A;
Welcome to order special specification tools.
Model: CYO-410H
Range (mm2): Al 35-240
Cu 50-400
Output (T): 13
Stroke (mm): 30
Standard mould (mm2): 50, 70, 95, 120, 150, 185, 240, 300, 400
Crimping type: Hexagon
Location :
M&E Industrial Zone of Yuhuan, 317600 taizhou
,
Contact :
qiu john
,
86 512 88822204
Good deal: buying from seller
Visit our guide for a secure transaction! Under no circumstances Destockplus.co.uk can be held responsible for the content of the ads published. Only the sellers and buyers responsability is involved in case of dispute.
We invite you to read our terms of use. You can also visit our
FAQ
section and see our information section on the risks associated with counterfeiting.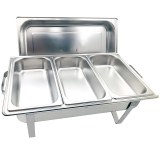 Sunday, April 05, 2020
Price : 29,00 €
Herzberg HG-8022-3: Professional Chafing Dish - 3 Pieces 1/3rd Food Pan Keep your food warm and ready with the elegant design, mirror finish Herzberg HG-8022-3: Chafing dish, a professional chafing dish for all events and celebration to keep food warm and fresh. Constructed from a top quality stainless steel frame and body it is durable and can stand up to wear and tear of everyday use...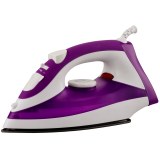 Sunday, April 05, 2020
Price : 7,95 €
Herzberg HG-8036: 2200W Steam Iron - Purple Create a perfectly smooth, fine, and wrinkle-free clothes with the HG-8038: 2200W Steam Iron is was constructed and engineered into a high performance revolutionize self-cleaning steam iron. The double nonstick ceramic coated soleplate is durable, scratch and corrosion-free and makes it easy to clean while providing a superior glide,...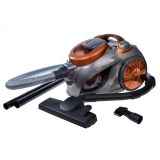 Sunday, April 05, 2020
Price : 38,00 €
Herzberg HG-8046COP: Multi-Cyclone Bagless Vacuum Cleaner Herzberg introduces the high performance multi-cyclone bagless vacuum cleaner, the Herzberg HG-8046COP. The Herzberg HG-8046COP has a maximum power of 1200W watts motor that delivers a top of the line power and efficiency. This offers a powerful suction capability that able to clean dust, dirt, debris, sand, sawdust, wood chipping...