Construction goods
Hydraulic crimping tool CPO-400

Quantity : 24000 Price : 1,00 €
Item: Hydraulic crimping tool
Item no.: CPO-400
Description:
Design to accommodate hexagonal, circular shell and indent type dies for applying compression fittings to copper, aluminum and ACSR conductors;
Two stage pumping action for rapid ram advance to the connector hold position with minimum pumping action;
Automatic bypass when 700kgf/cm2 of oil pressure is reached;
The glass fiber operation insulates stick, can bear the electric voltage 20kvs, keeping on five minutes;
180 degree rotate head;
The pressure outside the body adjusts to press the valve, do not need the whole structure to tore down;
Comes complete with double molded plastic case.
Model :CPO-400
Range (mm2): Up to 250 copper Conductor size
Output (T): 13
Stroke (mm): 22
Storage oil (cc): 145
Mould (mm2): 50, 70, 95, 120, 150, 185, 240, 300, 400
Voltage (V): 20,000 V/min
Weight (kg): 6.3
Location :
M&E Industrial Zone of Yuhuan, 317600 taizhou
,
Contact :
qiu john
,
86 512 88822204
Good deal: buying from seller
Visit our guide for a secure transaction! Under no circumstances Destockplus.co.uk can be held responsible for the content of the ads published. Only the sellers and buyers responsability is involved in case of dispute.
We invite you to read our terms of use. You can also visit our
FAQ
section and see our information section on the risks associated with counterfeiting.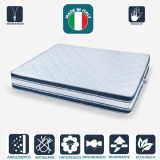 Friday, October 18, 2019
Quantity : 500 - Price : 72,99 €
THE PERFECT MATTRESS SUPERRELAX Quantity: 500 Price: 72,99 € THE PERFECT MATTRESS SUPERRELAX 90x190 mattress 9 zones with 3D memory foam, height 25 cm, density 50 kg / m³, three layers: cold foam + Visco Smart foam + gel foam THE PERFECT MATTRESS: TPM mattress by Bflyshop. The ultimate...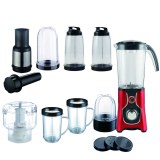 Sunday, March 22, 2020
Price : 22,50 €
Herzberg HG-8008 26PCS Multi-Purpose Blender The Herzberg 26 Pieces Multi-Purpose Blender features a sleek design and outstanding performance with 400 watts of the high torque motor. This Multipurpose blender has 2 blade option to provide you a versatile ensemble for cooking needs. The Cross Blade is perfect for chopping, blending, mixing, grating, pureeing and grinding meats...
1070 - Brussels
+32 4 85 44 80 85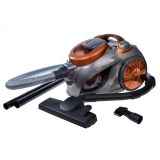 Sunday, March 22, 2020
Price : 38,00 €
Herzberg HG-8046COP: Multi-Cyclone Bagless Vacuum Cleaner Herzberg introduces the high performance multi-cyclone bagless vacuum cleaner, the Herzberg HG-8046COP. The Herzberg HG-8046COP has a maximum power of 1200W watts motor that delivers a top of the line power and efficiency. This offers a powerful suction capability that able to clean dust, dirt, debris, sand, sawdust, wood chipping...
1070 - Brussels
+32 4 85 44 80 85