HUNTING - 1 ad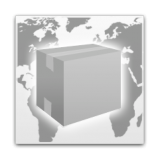 Tuesday, November 25, 2008
Quantity : 20 contain
Tropical Palm Leaf Thatched Patio Umbrella, easy open and close. Dia. 210cm to 350cm and 7' to 12' in diameter. We also can accord any size to fix as your request. The palm leaf thatch umbrella is very authentic and adds to the tropical backyard. This tropical natural palm leaf cover...
- Sai Wan Ho
86 757 8562 8878
Help on search
The search engine doses not care about the case of your text. [ cats dogs ] will search pages talking of cats and dogs in the same page.
The double quotes (") allow you to search an exact phrase, respecting all caracters including spaces.
The MINUS (-) forbids a word, eg [ dogs -cats ] returns all pages with dogs but no cats inside the text. you can add a MINUS (-) before a sentence with double quotes ("), like -"white cats".