FITNESS - 2 ads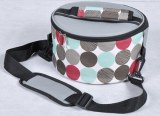 Sunday, July 26, 2020
Quantity : 500PCS - Price : can be negociated
- promotional fitness cooler thermal lunch box bag - 1.Material: Oxford Fabric 600D 2.Unit size: 18.8*18cm 3.Colour can be customized 4.OEM order is welcome Location : ROOM203,UNIT1,BUILDING 81,JIANGDONG,YIWU,CHINA, 322000 YIWU, Contact : Lorna Hong, +15 9 88 53 00 41
322000 - YIWU
+15 9 88 53 00 41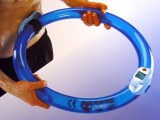 Sunday, July 26, 2020
Price : 5.50 €
We are a wholesaler in Frankfurt Germany. We offer you computer accessories and multimedia parts, so Digital Photo Frames UP 1000 PRODUCTS If you are interested I can create an account for you. Shipping to UK only 9.90 EUR with UPS up to 20 kg. Please contact me by email if you have...
60386 - Francfort am Main
Help on search
The search engine doses not care about the case of your text. [ cats dogs ] will search pages talking of cats and dogs in the same page.
The double quotes (") allow you to search an exact phrase, respecting all caracters including spaces.
The MINUS (-) forbids a word, eg [ dogs -cats ] returns all pages with dogs but no cats inside the text. you can add a MINUS (-) before a sentence with double quotes ("), like -"white cats".