44CM - 3 ads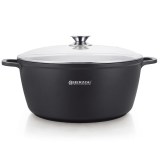 Sunday, July 25, 2021
Price : 33,90 €
Herzog HR-CAS44M: 44cm Die Casting Casserole Black stone marble non-stick coating Casserole with Lid Cast Aluminum Soft-touch handle PFOA, Lead, Cadmium Free Gas, ceramic & electric ready Diameter: 40cm Nos prix sont indiqués en HT et soumis à TVA 20% Location : Rue Brogniez 48, 1070 Brussels, Contact : Alon Papismedov, +32 4 85 44 80 85
1070 - Brussels
+32 4 85 44 80 85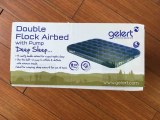 Saturday, July 30, 2016
Quantity : 7,000units - Price : $5.0
Closeout Price FOB China $5.0 original price if any N/A     Item No. WF-BA01 Available Qty 7000SETS/105CBM   Brand/Logo GELERT Material 0.55mm flocked; 0.32mm pvc Available Color navy blue Inflat Size/Dim. 186*132*20cm/73.2"*52"*7.9" NW/GW/PC 3KG/3.07KG     Packing 1pc/set...
518100 - Shawan
0086 015914005022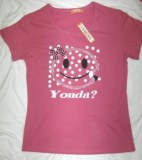 Wednesday, May 06, 2009
Quantity : 10000 - Price : UDS 3.00
we sell a series of ladies' t-shirts at the reasonable price. our t-shirts are in the same sizes, which length is: 57cm, shoulder: 44cm. also, we can do any sizes and logoes as per customer's request depends on quantities. if you have any needs, please let me know. thanks. Location : No...
Help on search
The search engine doses not care about the case of your text. [ cats dogs ] will search pages talking of cats and dogs in the same page.
The double quotes (") allow you to search an exact phrase, respecting all caracters including spaces.
The MINUS (-) forbids a word, eg [ dogs -cats ] returns all pages with dogs but no cats inside the text. you can add a MINUS (-) before a sentence with double quotes ("), like -"white cats".