LF300D - 1 ad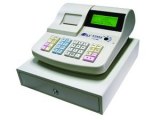 Sunday, January 23, 2022
Quantity : 1 ~ 60,000 - Price : FOB
The LF300D is simple to use and greater productivity for even the most novice user who needs a cash register that is flexible and fast speed for high transaction volume environments. The LF300D is renowned for quality, reliability and low cost, you'll get big electronic cash register...
512029 - Shaoguan
86 751 8175281
Help on search
The search engine doses not care about the case of your text. [ cats dogs ] will search pages talking of cats and dogs in the same page.
The double quotes (") allow you to search an exact phrase, respecting all caracters including spaces.
The MINUS (-) forbids a word, eg [ dogs -cats ] returns all pages with dogs but no cats inside the text. you can add a MINUS (-) before a sentence with double quotes ("), like -"white cats".