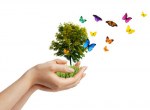 Environment / Ecology - Destocking
2 ads
Respecting the environment becomes an important part of our commitment in daily life. You'll get detailed information about environmental products according to the relevant energies: solar panels, light bulbs, recycled material products, coals. Let's start thinking about our future and becoming conscious citizens and consumers.
| | | | | |
| --- | --- | --- | --- | --- |
| | Rating | Retail | Retail wholesale | Wholesale |
Monday, June 06, 2016
Quantity : 500 - Price : 3,0 €
The Watering ball The watering ball made out of glass is a practical and elegant solution for watering plants for a long time. Forget the dry or thirsty plants! By filling the ball you can provide your plants water continuously and consistently even for 2 weeks. The water dispenser...
Tuesday, April 28, 2015
Practitioners see the benefits gained a feeling of envy psychological blind admission, is currently the dance floor filled with many small workshop enterprise industry an important reason. However, unlike other industries, like the flooring industry pompous, night profits bursting...
If you are a professional, you can also discover our marketplace Destockplus.co.uk: Technology.
This is the type of products you can find in the category Environment / Ecology :
Find every ads of every professionals Environment / Ecology.