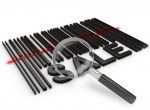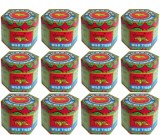 Sunday, August 12, 2018
Quantity : 600 - Price : 2,00 €
. WILD TIGER BALM RUB RELIEF FROM MUSCULAR ACHES & PAINS. • IT CAN ALSO BE USED TO RELIEVE TENSION HEADACHES AND THE ITCH OF INSECT BITES • IT IS AN EXTERNAL PREPARATION FOR THE RELIEF OF BODILY ACHES AND PAINS OF MUSCLE AND JOINTS DUE TO BACKACHE, ARTHRITIS, STRAINS AND SPRAINS...
94450 - LIMEIL-BREVANNES- France
+33 1 72 50 10 12
33 0602507169
This is the type of products you can find in the category Search / buy :
Find every ads of every professionals Search / buy.