Office equipment
Sell cash register LF152

Quantity : 1 ~ 60,000 Price : FOB
The flexible and reliable cash register LF152 is the ideal partner for small business and shop owner who needs an electronic cash register that's with far better performance at much less cost. Packed with convenient functions, the enhanced LF152 makes it easier and more efficient than other basic cash registers. It's the ideal solution to improve your retail and hospitality business. Key Features: Stylish and Smart Design Quality and Affordability at The Point of Sale Mode Change by Mode Keys Durable Dust-Proof Keyboard Powerful Security and Control Features Software Features: Memory Assignment of Max Items 50 Departments /3000 PLUs Maximum 50 Cashiers Maximum 50 Tables Maximum, 5 Payments Management Features: Management Reporting: Financial Report, Department Report, PLU Report, Cashier Report, Clerk Report, Refund Report, Table Report, Hourly Report, Daily Report, Periodic Report Electronic Journals: Transaction data stored on memory Management Control: Calculations, Discounts, Premiums, Refunds, Cancels, Voids, Table Shifts, Table Suspend Bills, Transaction Hold bills, Paid-Outs, Received-on Accounts Hardware Features: Displays (Front & Rear): 8 digits, single line LED Printer Type: one station thermal Speed: Approx. 8 lines/sec Paper: 57mm width Keyboard: Type: 35 raised Department keys: 8 standard Interface: 2 RS232 ports Barcode scanner connection PC connection Dimension/Weight: 362 (W) X 339 (D) X 232(H) mm/8.0KG Power Source: 220VAC, 30W, 50Hz Drawer (Optional): 4 bills & 5 coins
Location :
218, Muxi Road, Muxi Industry Area, Shaoguan, Guangdong, China, 512029 Shaoguan
,
Contact :
Liu Carrie
,
86 751 8175281
Good deal: buying from seller
Visit our guide for a secure transaction! Under no circumstances Destockplus.co.uk can be held responsible for the content of the ads published. Only the sellers and buyers responsability is involved in case of dispute.
We invite you to read our terms of use. You can also visit our
FAQ
section and see our information section on the risks associated with counterfeiting.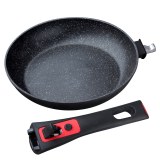 Sunday, September 27, 2020
Price : 9,50 €
Herzberg HG-7028FP: Marble Coated Frying Pan with Removable Handle - 28cm Create a perfect pancake, stir-fry, casserole, curry, vegetables, omelets, potatoes, fajitas, quesadillas, and more. Fry sausages, seafood, meat, burgers, toasting pine nuts or even toasting off some spices in style and convenience with the Herzberg HG-7028. A marble coated frying pan with a removable handle...
1070 - Brussels
+32 4 85 44 80 85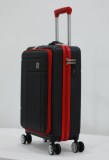 Sunday, September 27, 2020
Price : 25,80 €
Herzberg Travel HG-8063BLK: Cabin Bag - Black Make your belongings secured and safe during the entire journey and travel and enjoys your stress-free business and holiday trip with the Herzberg HG-8063BLK Cabin Bag. This hard case is made from a premium quality, temperature resistant, high impact resistant ABS materials that are constructed from a vacuum-formed or pressure-formed...
1070 - Brussels
+32 4 85 44 80 85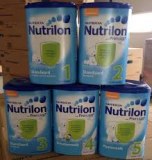 Friday, September 22, 2017
Quantity : 30*40ft co - Price : EUR 9/unit
Nutrilon Toddler growth milk 4 - 4 pack Nutrilon Toddler growth milk 4 with Pronutra™ is the follow-up milk of Nutrilon Standard 3 and has been specially formulated for healthy toddlers between 1 and 2 years old. Nutrilon 4 contains all the necessary nutrients that your toddler needs...
7815 - Harkány
+36 3 05 44 70 98