Construction goods
Hydraulic hand pump CP-700

Quantity : 24000 Price : 1,00 €
Item: Hydraulic hand pump
Item no.: CP-700
Description:
Use 2M high pressure oil tube, with fast connection point;
Use R32 super circulation oil or SHLL T-15;
PT 3/8 pipe connection;
Oil must be changed every half year;
Model: CP-700
Max. output (Kg/cm²/psi): 700/10,000
Output (psi): Low pressure 350
High pressure 10,000
Storage oil (cc): 900
Weight (kg): 9
Location :
M&E Industrial Zone of Yuhuan, 317600 taizhou
,
Contact :
qiu john
,
86 512 88822204
Good deal: buying from seller
Visit our guide for a secure transaction! Under no circumstances Destockplus.co.uk can be held responsible for the content of the ads published. Only the sellers and buyers responsability is involved in case of dispute.
We invite you to read our terms of use. You can also visit our
FAQ
section and see our information section on the risks associated with counterfeiting.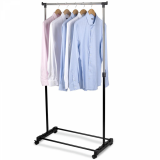 Sunday, August 14, 2022
Price : 8,80 €
Alpina ED-26580: Black Metal Clothes Rack with Wheels 78x41x93-158cm The Alpina clothing rack on wheels is a rack that you can modify in height and move around conveniently. A clothing rack like this is also quite useful. You can quickly generate extra hanging space for your garments with this height-adjustable clothes rack on wheels. This kind of rack is really useful. This clothing...
1070 - Brussels
+32 4 85 44 80 85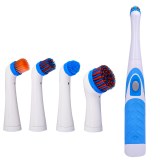 Sunday, August 14, 2022
Price : 6,50 €
Cenocco CC-9060: Multi-function Sonic Scrubber Cenocco CC-9060: Sonic Scrub with 4 Brushes is the ultimate cleaning tool. Seamless, effortless cleaning and scrubbing all in one product. This multi-purpose brush comes with four different brush attachments suitable for all kinds of cleaning tasks. The handle is a comfortable and ergonomic design with rubberized molding. This remarkable...
1070 - Brussels
+32 4 85 44 80 85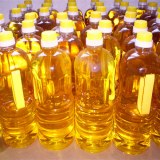 Tuesday, November 27, 2018
Quantity : 10 trucks
Refined and Pure SUNFLOWER OIL Grade A Reliable Supplier - c GMP Certified - FDA Registered - Kosher ISO Certificate 9001: 20 We are manufacturers in the area of vegetable oils. We can suply Crude or REFINED SUNFLOWER OIL and soybean oil, in bulk or in pet bottles. -Refined sunflower...
1211 - Budapest
+36 3 02 34 54 07