Construction goods
Hydraulic crimping tool CYO-410

Quantity : 24000 Price : 1,00 €
Item: Hydraulic crimping tool
Item no.: CYO-410
Description:
Design to accommodate hexagonal, circular shell and indent type dies for applying compression fittings to copper, aluminum and ACSR conductors;
Two stage pumping action for rapid ram advance to the connector hold position with minimum pumping action;
Automatic bypass when 700kgf/cm2 of oil pressure is reached;
The glass fiber operation insulates stick, can bear the electric voltage 20kvs, keeping on five minutes;
180 degree rotate head;
The pressure outside the body adjusts to press the valve, do not need the whole structure to tore down;
Comes complete with double molded plastic case.
Model :CYO-410
Range (mm2): Up to 250 copper Conductor size
Output (T): 13
Stroke (mm): 30
Storage oil (cc): 145
Mould (mm2): 50, 70, 95, 120, 150, 185, 240, 300, 400
Voltage (V): 20,000 V/min
Weight (kg): 6.2
Location :
M&E Industrial Zone of Yuhuan, 317600 taizhou
,
Contact :
qiu john
,
86 512 88822204
Good deal: buying from seller
Visit our guide for a secure transaction! Under no circumstances Destockplus.co.uk can be held responsible for the content of the ads published. Only the sellers and buyers responsability is involved in case of dispute.
We invite you to read our terms of use. You can also visit our
FAQ
section and see our information section on the risks associated with counterfeiting.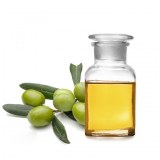 Saturday, July 17, 2021
Quantity : Full stock - Price : 1$
item value Product Type olive oil grade extra virgin cultivation type organic use cooking Form Liquid Packaging bottle Place of Origin Venticano Italy Brand Name Model Number 8033055601696 weight 8.45fl.oz. 250ml features 1 Product is made with award winning...
1100 - Manager
+4368864340503
+4368864758320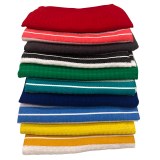 Sunday, August 14, 2022
Price : 5,00 €
Cenocco CC-9066: 10 - Pieces Plain & Classic Stripe Waffle Weave Cotton Kitchen Towel Set Make your kitchen lovely with the Cenocco Kitchen Towel, an assortment of kitchen towel and dish clothes that is perfect for any season, theme and occasion. This set of towels can be used in drying, cooking, cleaning, baking and styling your kitchen. This 10 piece plain and classic strip...
1070 - Brussels
+32 4 85 44 80 85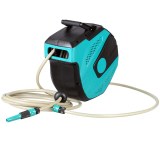 Sunday, August 14, 2022
Price : 42,00 €
Herzberg HG-8026: 15 M Automatic Water Hose Reel with PP Mount Assemble Look at the state of your old hose that you purchase a couple of years ago. It may be lying in the sun, all tangled up and it may some damage from the UV ray. Clearly not much of neat way to have your garden hoses. Introducing the Herzberg HG-2026, 15M Automatic Water Hose Reel. This modern and ergonomically...
1070 - Brussels
+32 4 85 44 80 85