Destocking / Bulk discount
STOCK 500 MATTRESSES: THE PERFECT MATTRESS SUPERRELAX mattress 9 zones with 3D memory...

Quantity : 500 Price : 72,99 €
THE PERFECT MATTRESS SUPERRELAX
Quantity: 500
Price: 72,99 €
THE PERFECT MATTRESS SUPERRELAX 90x190 mattress 9 zones with 3D memory foam, height 25 cm, density 50 kg / m³, three layers: cold foam + Visco Smart foam + gel foam
THE PERFECT MATTRESS: TPM mattress by Bflyshop. The ultimate and perfect mattress for every need of rest and all weights. Composed by three layers of high quality foam: cold foam + Visco Smart Foam (memory 2.0) + gel foam. This allows an optimal comfort by adapting to your weight as well as to your body posture during your sleep, thus providing the maximum relax and an optimal comfort. This mattress was designed specially in order to provide the maximal comfort and adaptability to our body
ERGONOMIC AND ORTHOPEDIC: This mattress by Bflyshop consists of 9 different zones with a 3D ergonomic shape, as well as 3 layers (cold foam + Visco Smart foam + gel foam). Its features: the intermediate layer consists of VISCO SMART FOAM (Memory 2.0), one highly elastic memory foam with 3D zones. The interaction of these three layers combined makes sure that the pressure of the body and the spine is released, in order to start your day perfectly relaxed and well-rested.
ANTI-ALLERGIC: the anti-allergic and anti-mite coating is removable and washable up to 60 degrees. It consists of two hinges: TPM by Bflyshop, as a matter of fact, has not one single hinge, but one hinge on each side! Therefore, the cover can be easily removed and washed, so that you can have a more hygienic and healthy mattress.
VERY HIGH-QUALITY MATERIALS: Dream and relax! We only use high-quality materials. All materials distributed by Bflyshop are tested and verified in conformity with the OEKO-TEX 100 Standard. This is not only a good thing for you, but it protects as well our environment.
MANAGING HEAT AND HUMIDITY: The intermediate layer features a 3D ergonomic structure that allows the air to circulate and ventilate better. The hypoallergenic coating was designed 100% in polyester (thus granting an optimal regulation of humidity) and it is embodied on the sides as breathable net
Location :
Nibelungensstrasse 26, 51147 Cologne
,
Contact :
Cuccu Valeria
,
+4917661438236
Good deal: buying from seller
Visit our guide for a secure transaction! Under no circumstances Destockplus.co.uk can be held responsible for the content of the ads published. Only the sellers and buyers responsability is involved in case of dispute.
We invite you to read our terms of use. You can also visit our
FAQ
section and see our information section on the risks associated with counterfeiting.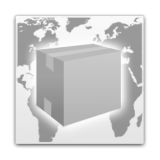 Tuesday, October 08, 2013
Quantity : 1 - Price : 30 000,00 €
We closed our Renault dealership and we want to sell our remaining stock of genuine Renault spare parts. The whole stock is worth about 80.000 Euro, dealer price and more than 100.000 Euro retail price. We are selling the whole stock for 30.000 Euro. Code Quantity 7700435183...
310059 - Arad
+40 7 40 09 89 98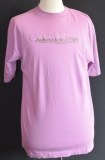 Tuesday, May 12, 2015
Quantity : 2927
Material: 100% Cotton (180 gsm) Colour: Lilac Sizes: M - L - XL - XXL Stock: 2,929 Package: 50 pieces per carton (per size) Location : Hoevelakenseweg 204, 3784WL Terschuur, Contact : Laura Scholten, +31 3 42 46 28 60
3784WL - Terschuur
+31 3 42 46 28 60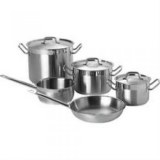 Monday, November 15, 2010
Quantity : 1 - Price : 157,40£
Product code: 4130030 Weight: 0kg Dimensions: 160mm x 200mm x 240mm - made of stainless steel - suitable for every kind of stove - cooking pot with lid 16 cm, 11 cm (h) - cooking pot with lid 20 cm, 13 cm (h) - stock pot with lid 24 cm, 20 cm (h) - handle pan 18 cm, 8 cm (h) - frying pan 24 cm...
8087 - bertrange
+35 2 27 62 15 87