Equipment goods
TAIYO PQC-CU-02

Quantity : 12 Price : 12,00 €
♥We have quickly delivery!
******************************************************************* *****
♦Pick me: Tiffany Guan
♦Skype : dddemi33
♦Whats@app : +86 18030235313
♦E-mail me : sales@askplc.com
♦QQ : 2851195473
♦Website: www.askplc.com
******************************************************************* *****




What items we have?
WESTINGHOUSE 149D866G03
WESTINGHOUSE 149D940G02
WESTINGHOUSE 5275C54G01
WESTINGHOUSE 6427C85G01
WESTINGHOUSE 6628D11 115-218
WESTINGHOUSE 6966D22G01
WESTINGHOUSE 7379A21-5QAV
WESTINGHOUSE 7379A21G01 CARD
WESTINGHOUSE 798A223G03
WESTINGHOUSE 8MSP 7381A01
WESTINGHOUSE NL-735
WESTINGHOUSE NL-772 NL-772H
WESTINGHOUSE PCPR-1-0 2480A80G11
WESTINGHOUSE P-YSA89X
WESTINGOUSE 678C276G01
YASKAWA CPCR-FRO2BY10
YASKAWA DR1-02AC
YASKAWA DR1-04AC
YASKAWA DR2-01ACY103 AC
YASKAWA DR2-01ACY12
YASKAWA DR2-04AC
YASKAWA DR2-A5BCY25
YASKAWA JANCD-MBB02-1
YASKAWA JANCD-MIO04
YASKAWA JANCD-MRY01-1
FANUC A03B-0801-C127
FANUC A03B-0807-C001
FANUC A03B-0807-C101
FANUC A03B-0807-C105
FANUC A03B-0807-C162
FANUC A03B-0815-C001
FANUC A03B-0815-C002
FANUC A04B-0801-C407
What other competitive brands we have :
1.Allen-Bradley(USA AB)Series
2.Schneider(Schneider Electric)Series
3.General electric(General Electric)Series
4.Westinghouse Series
5.SIEMENS Series
6.Bosch Rexroth: Indramat, I/O module,PLC controller, Driver Module
7.Westinghouse: OVATION System, WDPF System, MAX1000 system spare parts
8.Siemens: Siemens MOORE, Siemens Simatic C1, Siemens CNC system.
9.Invensys Triconex: Redundant fault-tolerant control system, Most modern fault-tolerant controller based on Triple Modular Redundancy (TMR) architecture.
We are major in ABB Robots. FANUC Robots, YASKAWA Robots, KUKA Robots, Mitsubishi Robots, OTC Robots, Panasonic Robots, MOTOMAN Robots, Invensys Foxboro I/A Series system , FBM(I/O)SCS, Trapezoidal logic control, Accident recalling, DAC Digital-to-Analogue Conversion, I/O Signal processing, Data communication systems.



Related items:
www.askplc.com strength is MOORE products and solutions with an emphasis on providing documented cost savings.
Here's a look at the primary industry segments we serve along with further information on how we can fulfill your industrial automation needs.
Oil and gas industry,
Pharmaceutical industry,
Pulp and paper industry,
Water / wastewater

Please check it with E-mail: sales@askplc.com we will response you in 24 hours!
Location :
32D units,GuoMao Building, No 388 Hubin South Road ,Siming district,Xiamen, 361009 XIAMEN
,
Contact :
TIFFANY GUAN
,
+8618030235313
Good deal: buying from seller
Visit our guide for a secure transaction! Under no circumstances Destockplus.co.uk can be held responsible for the content of the ads published. Only the sellers and buyers responsability is involved in case of dispute.
We invite you to read our terms of use. You can also visit our
FAQ
section and see our information section on the risks associated with counterfeiting.
This page is about wholesalers and suppliers of
TAIYO PQC-CU-02



Search in a category :

Equipment goods
Search in a category :
taiyo
Thursday, February 04, 2021
Quantity : 1 - Price : 134,00 €
Contact: Tiffany Guan Email: sales@askplc.com| Phone: +86 18030235313 Skype: dddemi33 | Whatsapp: +86 18030235313 QQ : 2851195473 | WeChat:+86 18030235313 our website : http://www.askplc.com DESCRIPTION - ​DCS control system ( Distributed Control System, distributed control system)...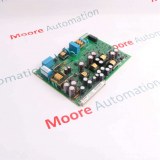 Saturday, February 20, 2021
Quantity : 12 - Price : 134,00 €
Sales Manager : Tiffany Guan Skype : dddemi33 QQ : 2851195473 Email :sales@askplc.com Mb(Whatsapp/ WeChat): +86 18030235313 Website : http://www.askplc.com MOORE AUTOMATION LIMITED Our main products: ABB Advant OCS,ABB MOD 30/MODCELL,ABB MOD 300,ABB Procontic,ABB Procontrol,AB Rockwel CPU...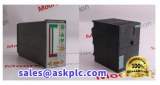 Thursday, December 03, 2020
Quantity : 123 - Price : 12,00 €
NEW SIEMENS 6ES7414-4HJ00-0AB0 100%Brand New We can supply the competitive price for you !!! QUALITY FIRST - COMPETITIVE PRICE !!! Contact Tiffany Skype : dddemi33 QQ : 2851195473 Email:sales@askplc.com Mb(Whatsapp): +86 18030235313 Our Website: www.askplc.com We can offer very attractive...