Equipment goods
SIEMENS 6FS1131-0AA

Quick Details
New and original
Delivery Time: 3-5 DAYS
Delivery Port: XIAMEN
we will response you in 24 hours!
Sales Manager : Tiffany Guan
Skype : dddemi33
QQ : 2851195473
Email :sales*askplc. com (pls change * to @)
Mb(Whatsapp): +86 18030235313
Our Website: www.askplc.com
HOT SALE PRODUCTS
PLC Processor . DCS Controller . HMI Panel . I/O Module . Power Supply Module . Proximitor . ControlLogix Chassis . Robot DSQC . PLC Cable . DCS Cable.
ABOUT US
As a professional automation equipment company Moore Automation Limited provides industrial automation spare parts and discontinued spare parts throughout the year. Here, you can feel the professional service, and find high-quality products. No overseas online shopping required, just contact us and you will receive a surprise.
Application area
Electronics manufacturing industry
CNC machinery industry
Oil and gas industry
Petroleum chemical industry
Chemical industry Paper printing industry
Textile industry
Mechanical industry
Automobile manufacturing industry
Electric power industry
Energy industry
Thanks for your inquiry!
For further information, please feel free to contact us(Tiffany):
Email me:sales*askplc. com (pls change * to @)
Mb(Whatsapp): +86 18030235313
Siemens 6DS1402-8BA
SIEMENS 6EP1 334-1SL12
Siemens 6ep1334-1al11
Siemens 6ep1436-1sl11
Siemens 6EP4134-0GB00-0AY0
Siemens 6EQ2020-0AB12-5XX0
Siemens 6ES5 100-8MA02
SIEMENS 6ES5 308-3UC11
Siemens 6ES5 431-8MC11
SIEMENS 6ES5 441-8M411
SIEMENS 6ES5000-1AA31
Siemens 6ES5247-4UA31
Siemens 6ES53003AB11
SIEMENS 6ES5308-3UA12
Siemens 6ES5308-3UC21
SIEMENS 6ES5312-5CA12
SIEMENS 6ES5316-8MA12
SIEMENS 6ES5373-1AA61
SIEMENS 6ES5374-2KH21
SIEMENS 6ES5375-1LA61
Sharp AR-650FU
Sharp CBOX-0125D951
Sharp DUNTW0100NSM2
Sharp JW-212N
Sharp JW-212NA
Sharp JW-212S
Sharp JW-212SA
Sharp JW-21PU
Sharp JW-22CU
Sharp JW-26KB
Sharp JW-26ZB
Sharp JW-34N Input
Sharp ZW-16S4D
Sharp ZW-82N
Shaw Detecting Sensor A1-2983
Shaw Detecting Sensor A1-3190
Location :
32D units,GuoMao Building, No 388 Hubin South Road ,Siming district,Xiamen, 361009 XIAMEN
,
Contact :
TIFFANY GUAN
,
+8618030235313
Good deal: buying from seller
Visit our guide for a secure transaction! Under no circumstances Destockplus.co.uk can be held responsible for the content of the ads published. Only the sellers and buyers responsability is involved in case of dispute.
We invite you to read our terms of use. You can also visit our
FAQ
section and see our information section on the risks associated with counterfeiting.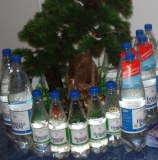 Sunday, May 02, 2021
Quantity : containers - Price : 0,317usd
Dear Sirs! Our company is one of the exclusive natural mineral water suppliers in the Russian Beverage Market. We have been supplying natural mineral water for 7 years. Before this year we had focused our product on government administrative institutions, Banks, governor service...
603009 - Nizhny Novgorod
+78 3 14 33 31 92
+79 2 00 40 52 22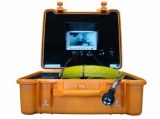 Monday, September 28, 2009
cameras for drains inspections AGM-TEC presents you the new generation of cameras for drains inspections: TUBICAM. Using leading edge technology, it's easy to carry and easy to use! Everything is carried in a beautifull and highly resistant aluminium suit-case. Contents: - CCD colour...
31700 - Beauzelle
+33 5 61 42 90 63
+33 6 87 88 48 70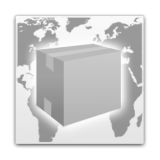 Wednesday, November 26, 2008
Quantity : Full Conta - Price : 20 000,00 €
Ricoh Aficio 1013-----------60 Ricoh Aficio 1013F----------14 Ricoh Aficio 1015----------122 Ricoh Aficio 1018-----------12 Ricoh Aficio 1018D----------10 Ricoh Aficio 1022----------127 Ricoh Aficio 1027-----------39 Ricoh Aficio 1032------------3 Ricoh Aficio 1035-----------31...
41700 - Sevilla
+34 6 95 95 64 66