Equipment goods
DSQC378B 3HNE00421-1/14 ABB

Quantity : 1 Price : 134,00 €
In Stock!! NEW in sealed box. One Year Warranty!!Ships Today!! Call(+86 18030235313).Moore Automation Limited provides support for all of its products on a global basis.
Contact Us Freely!!
Sales Manager : Tiffany Guan | Email :sales@askplc.com
QQ : 2851195473 | Skype : dddemi33
Mb: +86 18030235313 | Whatsapp/ WeChat: +86 18030235313
Website : http://www.askplc.com
Pls email or call me, sweet price for you here!!

The advantage brands and series of our company are as follows:

Control Systems (DCS, PLC/SPS, CNC)
- Panel Controllers
- HMI and Display Panels
- Industrial PC's
- Drives ( Frequency Inverter and Servo)
- Motors
- Power Supplies
(DCS)

ABB Masterview 850/1
Bailey Control Net90/Infi90
Fisher Control Provox
FOXBORO I/A
Honeywell TDC2000/3000
Leeds & Northrup MAX1000
YOKOGAWA Micro XL


(PLC)

Allen Bradley
BECKHOFF
GE Fanuc 90/30,90/70
HITACHI
HONEYWELL
Mitsubishi A Series
MODICON 984 Series
Omron C Series
PHOENIX CONTACT
Siemens S5/S7
TI 505 Series

(MOTOROLA MVME )

MVME147
MVME167
MVME177
VMIC VME BUS
XYCOM VME BUS
ALSTOM VLIO
**Email :sales@askplc.com

Related Part Number:
ELSO SIGMA Abstelltaster 740044
FINDER Steckrelais 55.34.8.230.5040
AUTONICS PR30-10DN
SIEMENS 3RG4024-0AG01
SIEMENS 3KX3557-3DA01
General Electric E160-1250
BOSCH 0 822 221 302
Kl?ckner Moeller FIP 63-4/0,5
Modulregler R+S Regler Typ 160.163.0M
Kieback & Peter FBK14
Rillenkugellager NSK JAPAN 6302 ZZ 2Z
SCHRACK Motorschutzschalter BE5-6.3
DOLD Varimeter BA 9042
MOELLER XC-CPU201-EC256K-8DI-6DO
SIEMENS 3SB3000-0AA41-Z
Typ 9404.436.76.211
Siemens 3RH1244-1BB40 3RH1911-1GA04-3AA
Siemens 5SX2310-6
SIEMENS 3SE5122-0CR01
Siemens 3RB2036-2UW1
Siemens 3RB2036-1UD0
LANGER MULTIMESS D96FM-4
SV OM-Tr?ger RITTAL SV 9340.260
NORMA Rohrkupplung NORMACONNECT G1 W4
SIEMENS 3SB3 248-6BA50
Stromversorgung PULS SL10.300
NAUTICAST NAU-B401
Wartungseinheit WIKA A-10
Siemens 3RV2011-0KA10
AEG Ersatzspule für LS27
Siemens 3RU6116-1FB0
Zeitrelais DOLD MK 9903.81
Siemens 3RB2 016-1ND0
SIEMENS 3RT1956-4BA31
STAHL Steuerschalter 8008/3
Lasttrennschalter EATON N3-400
Relais IS INTERSCHALT 78.01.1
Nockenschalter S?LZER P220-649337
Pneumatik Magnetventil NUMATICS L53
SIEMENS 3SB3 000-0DA21
Nockenschalter FANAL PR12 8357 C8
Leistungsrelais OMRON MM4P
ELREHA DTP 1320 Temperaturregler DTP1000
FINDER Koppelrelais 55.34.8.024.0040
Siemens 5SY54 B20 5SY5420-6
Location :
32D units,GuoMao Building, No 388 Hubin South Road ,Siming district,Xiamen, 361009 XIAMEN
,
Contact :
TIFFANY GUAN
,
+8618030235313
Good deal: buying from seller
Visit our guide for a secure transaction! Under no circumstances Destockplus.co.uk can be held responsible for the content of the ads published. Only the sellers and buyers responsability is involved in case of dispute.
We invite you to read our terms of use. You can also visit our
FAQ
section and see our information section on the risks associated with counterfeiting.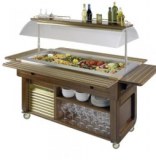 Saturday, November 13, 2010
Quantity : 1 - Price : 2737,79£
Product code: 80051438 Weight: 140kg Dimensions: 1520mm x 750mm x 1523mm Power: 950 watt Voltage: 230V / 1N Cooling static: static Refrigerant gas: R404a Temperature intern: +4° C / +10° C Temperature ambient: +32°C Light including: - Control type: mechanical Type counter top / dim...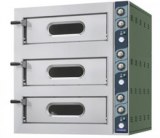 Thursday, November 04, 2010
Quantity : 1 - Price : 2957,27£
Product code: CAB0036 Weight: 180kg Dimensions: 1010mm x 860mm x 935mm Dimension chamber: 3x 720•720•135 Control : mechanical Temperature: 450°C lighting: included pizzas max. quantity: 4+4+4 pizzas Ø dimension: 350 mm Stainless steel front • Backing chamber in aluminized...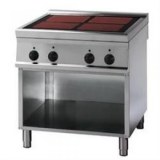 Tuesday, November 02, 2010
Quantity : 1 - Price : 2525,46£
Product code: 4191033 Weight: 99kg Dimensions: 800mm x 900mm x 900mm - With sealed ceramic-glass cooktop - 4 heat zones - Stainless steel - With ON warning light in the heating zone and residual heat indicator - Independent control devices for each burner plate type - Dimensions in...