Sanitary
Wellys Wooden Foot Massager

Price : 5,30 €
Wellys®GI-100121: Wooden Foot Massager
Wellys® Wooden Foot Massager
With this practical foot massager, both feet are massaged at the same time, without electricity costs or annoying cables! Six castors made of real wood ensure a pleasant and natural massage experience. Very easy and comfortable sitting, whether in front of the TV, on the couch or in your favorite reading chair, this massager can only be operated by the back and forth rolling your feet. So you can also control the intensity and the massage direction yourself
determine!
Dimensions : 29, 5 x 12, 5 x 4, 5 cm

Wooden foot massager

Made of 6 wooden rollers

Gently massage the soles of your feet

Material: Wood (Schima Superba, Gugertree)
Nos prix sont indiqués en HT et soumis à TVA 20%
Location :
Rue Brogniez 48, 1070 Brussels
,
Contact :
Alon Papismedov
,
+32 4 85 44 80 85
Good deal: buying from seller
Visit our guide for a secure transaction! Under no circumstances Destockplus.co.uk can be held responsible for the content of the ads published. Only the sellers and buyers responsability is involved in case of dispute.
We invite you to read our terms of use. You can also visit our
FAQ
section and see our information section on the risks associated with counterfeiting.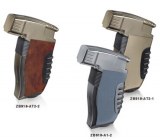 Sunday, August 07, 2022
Quantity : 3000pcs - Price : can be negociated
Hot selling Lighters (ZB-918) 1. Lighters/refillable lighter/flame lighters/jet-flame lighter/smoking lighter/barbecue lighter/metal lighters/windproof lighters 2. Item No.: ZB-918 3. Brand: JOBON 4. Type: Flame 5. Material: Zinc alloy 6. Unit weight: 88.3G 7. Unit size: 48*75*16mm 8...
322000 - YIWU
+15 9 88 53 00 41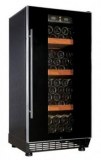 Wednesday, November 03, 2010
Quantity : 1 - Price : 620,47£
Product code: 70010041 Weight: 53kg Dimensions: 595mm x 590mm x 1240mm 2-zonerefrigerator with glass door Temperature range from+7°CTemperature range to+22°Cand RH60%at ST+38°C Gross capacity188l Adapter value230 Volt Adapter value137 Watt Outer materialBlack frame, side parts and...
8087 - bertrange
+35 2 27 62 15 87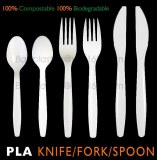 Saturday, June 11, 2022
Price : whatsapp: 0086137809
- DRINK STRAW CONTAINER BOWL CUP CUTLERY PLATE TRAY MEAL BOX KITCHENWARE TABLEWARE HOUSEWARE DINNERWAR - (193) - Flower Shaped 330ml PP Plastic Snack Plate With Cup Holder,Disposable PS Plastic Cup Top Snack Tray,Snack Cup With Straw - Contact Now PS plastic snack plate with...
265100 - HAIYANG, SHANDONG
+8613780964661
WHATSAPP: 008613780964661