Pro / B2B
8079 aluminum foil

8079 aluminum foil technical specifications:
8079 aluminum foil is an aluminum foil with high strength, good elongation and good stretchability. 8079 aluminum foil not only has the advantages of moisture-proof, air-tight, shading, abrasion resistance, fragrance preservation, non-toxic and tasteless, but also because it has elegant silver-white luster, it is easy to process beautiful patterns and patterns of various colors, thus making it easier. Favored by people. 8079 aluminum foil is widely used in food packaging, pharmaceutical packaging, battery soft packs and other fields.
8079 aluminum foil technical indicators:
Alloy series 8079 aluminum foil
Material status O、H22、H24
Thickness (mm) 0.018-0.2
Width (mm) 100-1600
Length (mm) C
Typical product Medicine foil, lunch box material, food packaging foil, etc.
Mingtai 8079 aluminum foil advantages:
1, bacteria, mold and other tests, non-toxic, tasteless, safe and hygienic;
2, 8079 aluminum foil has a very high moisture resistance, gas barrier and taste, can effectively protect the packaged object;
3. The shape is stable at high temperature and low temperature, and the temperature does not shrink and deform when the temperature is -73~371 °C;
4, has excellent conductivity and shading;
Henan Mingtai is China's top ten aluminum foil manufacturer, can undertake 3-2000 tons of 8079 aluminum foil raw material orders, product quality is stable, global exports, affordable, can be assured of purchase!
Location :
Zhengzhou, 450001 Zhengzhou
,
Contact :
jianbin jianbin
,
+18 6 23 92 16 15
Good deal: buying from seller
Visit our guide for a secure transaction! Under no circumstances Destockplus.co.uk can be held responsible for the content of the ads published. Only the sellers and buyers responsability is involved in case of dispute.
We invite you to read our terms of use. You can also visit our
FAQ
section and see our information section on the risks associated with counterfeiting.
This page is about wholesalers and suppliers of
8079 aluminum foil



Search in a category :

Pro / B2B
Search in a category :
aluminum, foil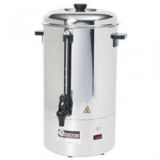 Monday, November 08, 2010
Quantity : 1 - Price : 78,37£
Product code: 4812009 Weight: 0kg Dimensions: Power: 230 V – 1,5 kW Dim: Ø 23 Phases: 1 HZ: 50 - operates automatically and keeps coffee at serving temperature - case made of stainless steel - single walled - with graduated glass - handles made of plastic - non-drip-tap - with...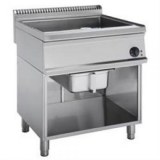 Tuesday, November 02, 2010
Quantity : 1 - Price : 2962,67£
Product code: 4177004 Weight: 113kg Dimensions: 800mm x 700mm x 850mm Power: 12 kW - steinless steel body - basin made of AISI304/Fe360 - manual tilting device with hand wheel - stainless steel lid with heatprrof handles - temperature from 100 to 300°C - stainless steel tubular burners...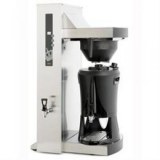 Monday, November 08, 2010
Quantity : 1 - Price : 1777,34£
Product code: 4812014 Weight: 0kg Dimensions: 551mm x 500mm x 950mm Power: 400 V – 9 kW - 5 lt. non-drip-tap thermal jug included - automatic water filling - option for full or half brew - additional tap for hot water - max. capacity: 1x5 lt, 5 lt. = ca. 7 min. - up to 39 cups...