Dropshipping
1060 Aluminum Foil For Lithium Battery On Sale

Introduction of aluminum foil specification application field more products
Introduction to 1060 aluminum foil
Manufacturer type:
Aluminum foil raw material manufacturers (do not do late composite, printing, adhesive and other processing processes, only provide aluminum foil substrate)
Ming tai aluminum foil products:
Mintai aluminum is a large manufacturer of 1060 aluminum foil raw material. Due to its high plasticity, corrosion resistance, electrical conductivity and thermal conductivity, 1060 industrial pure aluminum foil is widely used in industries such as aluminum gasket, electrolytic capacitor and automobile heat shield.
Mingtai Aluminum has strictly controlled the requirements of 1060 aluminum foil structure, performance, plate shape, thickness and surface quality to ensure excellent quality of finished products.

Mingtai Aluminum Industry Co., Ltd. is an 1060 Aluminum Foil manufacturer that integrates prouducts and sales. It has 20 years of experience in producing aluminum composite panels and has become a leader in the aluminum processing industry.
It is unanimously praised and has won a number of quality system certifications (national standard, world standard), and has become the top three aluminum processing enterprises in China.
Location :
Zhengzhou, 450001 Zhengzhou
,
Contact :
jianbin jianbin
,
+18 6 23 92 16 15
Good deal: buying from seller
Visit our guide for a secure transaction! Under no circumstances Destockplus.co.uk can be held responsible for the content of the ads published. Only the sellers and buyers responsability is involved in case of dispute.
We invite you to read our terms of use. You can also visit our
FAQ
section and see our information section on the risks associated with counterfeiting.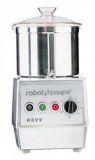 Thursday, November 04, 2010
Quantity : 1 - Price : 2361,57£
Product code: R6VV Weight: 25kg Dimensions: 216mm x 380mm x 520mm power: 1,5 KW power: 300 - 3000 rpm speed: control basement: cast iron tank: inox capacity: 6,5 lt Polycarbonate lid designed to allow the addition of liquid or ingredients during processing. R-Mix functionTo mix without...
8087 - bertrange
+35 2 27 62 15 87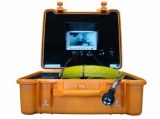 Monday, September 28, 2009
cameras for drains inspections AGM-TEC presents you the new generation of cameras for drains inspections: TUBICAM. Using leading edge technology, it's easy to carry and easy to use! Everything is carried in a beautifull and highly resistant aluminium suit-case. Contents: - CCD colour...
31700 - Beauzelle
+33 5 61 42 90 63
+33 6 87 88 48 70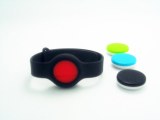 Thursday, September 25, 2014
Quantity : MOQ: 1 - Price : USD 349 -USD 379
DLP Pico Projector PP-200S support 80 lumens, 854 * 480 resolution, wifi and HDMI interface. The contrast, aspect and projection ratio are 1000: 1, 16: 9 and 1.6: 1 respectively. - Display Technology: Texas Instruments (TI) DLP technology, - Light Source: RGB LED - Brightness...
000000 - Hong Kong
+85 2 23 65 88 10
(86)15018920105